Here's something to make your appetite hop straight out the window.
Yup, one New Yorker's lunch was cut prematurely short after she claimed to have found a dead frog nestling in her Albacore tuna nicoise salad.
The unnamed Wall Street Journal employee says she was about to tuck in to her Pret A Manger snack when she noticed the (mercifully intact) two inch-long frog.
Scroll down for more meal-breakers...
The worker returned the salad - and the frog - to the Pret branch on 6th Ave between 47th and 48th street, where she received an apology, a refund and a voucher for a free lunch, the Wall Street Journal reports.
A spokesman told the Gothamist: "At Pret A Manger, we take issues like this very seriously. Our lettuce is sourced from farms that do not use any pesticides on its produce, therefore organic matter does very rarely manage to pass through our production process.
"We are currently looking into this issue to make every effort that this does not happen again."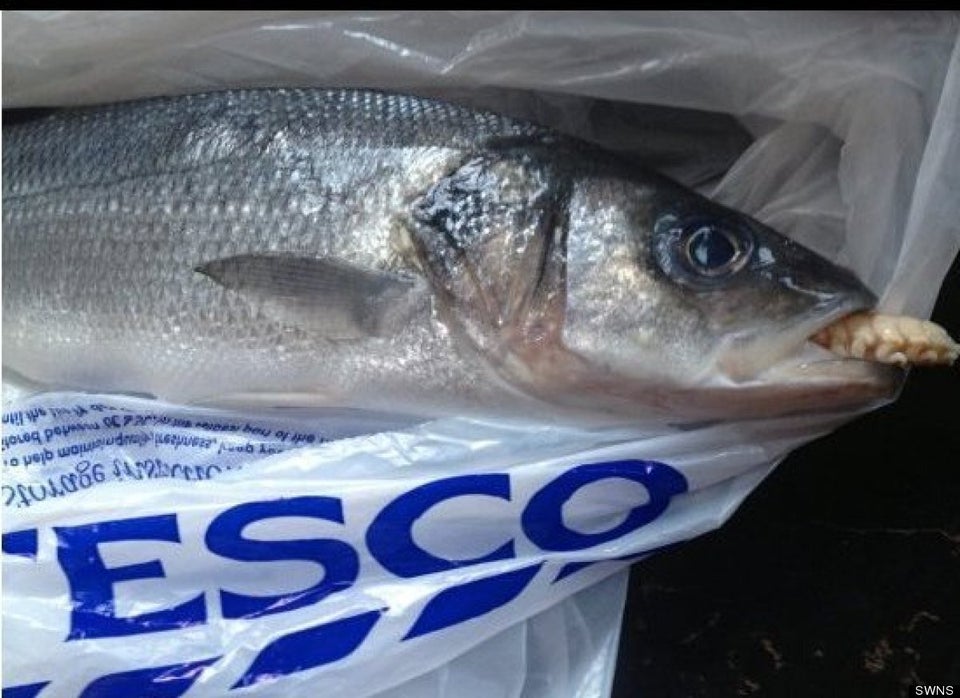 Mealbreakers