People living in Colorado have been taking advantage of it becoming the first jurisdiction in the world to legalise recreational cannabis use.
The first sales took place in the US state on Wednesday morning, with customers queuing outside stores to get their hands on the drug.
Campaigners hope the development will kick-start a change in the global 'war on drugs' approach.
It comes after Uruguay signed off on historic legislation for the state regulation of marijuana, which will see licensed vendors selling the drug in an attempt to kill of the criminal black market.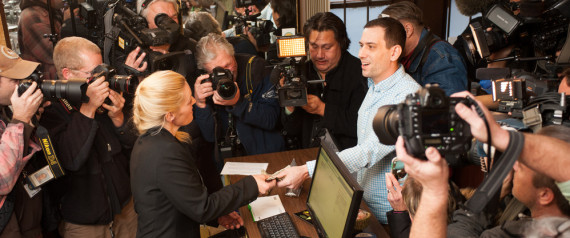 Iraq veteran Sean Azzariti makes the first legal recreational marijuana purchase in Colorado
The South American country's measures are set to come into force before April.
New laws kicked in on January 1 to allow residents to buy up to one ounce - while visitors can purchase a quarter of an ounce.
It is the first place in the world for such measures to have come into force, The Guardian reported.
Mason Tvert, of the Marijuana Policy Project, told the paper: "This is a very momentous occasion. A huge milestone in the movement to end marijuana prohibition."
Shopkeepers stocked up and hired extra security, anticipating a New Year's Day rush on the drug.
"It could be crazy. Or it could be crickets out there. Who knows? No-one's ever done this before," store-manager Robin Hackett told the BBC.
Hackett said he hoped to have 2,000 joints ready for sale by the time the store opened on Friday, Sky News reported.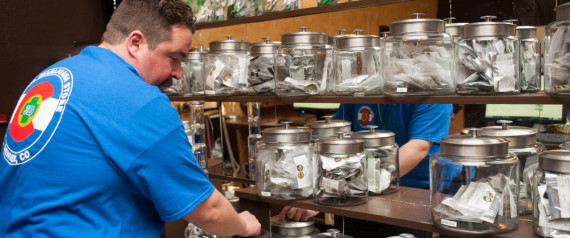 Staff stock up on marijuana products
Signs have been installed at Denver International Airport, warning people they are not allowed to take cannabis out of the state.
Along with Washington State, Colorado voted to legalise the use of cannabis by over 21s in November 2012.