Bad weather conditions have seen a number of New Year's Day charity swims cancelled in the south, but brave souls up north have been able to jump in the freezing North Sea to bring in 2014.
Despite maximum temperatures of 7 degrees, both in and out of the water, revellers in Whitley Bay, North Tyneside, and in the Firth of Forth In Scotland, stripped down and immersed themselves in the icy depths.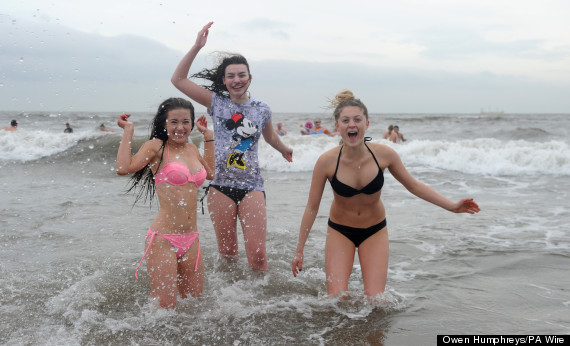 Swimmers jump in at Whitley Bay, North Tyneside, in Tyne and Wear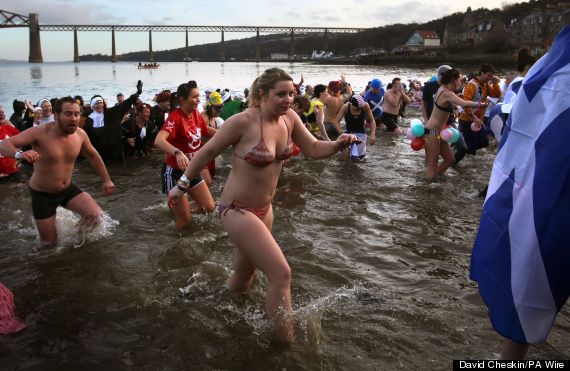 Others took part in the dip in the Firth of Forth at South Queensferry, part of Edinburgh's three-day-long Hogmanay celebrations
Meanwhile in Hampshire, a charity dip has been cancelled for the first time in more than 30 years because of severe gales.
The event at Gosport lifeboat station, organised by Gosport and Fareham Inshore Rescue Service (GAFIRS), was due to start at midday.
However winds of up to 70mph (112km/h) have hampered plans in the south and south west of the country, the BBC reported.