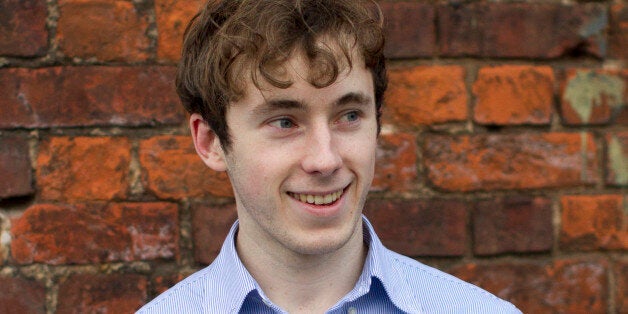 Dropped your phone in a puddle? Don't fear, 20-year old entrepreneur Oliver Murphy has invented the answer in the form of Reviveaphone.
The young entrepreneur's product claims to fix water-damaged phones, after dreaming it up when he found a solution while out skiing that was used to fix broken ovens could help repair a phone after being dropped in the snow.
Murphy took the chance to pitch for funding on Dragons' Den and in the latest episode, which airs later this January, he manages to secure the backing of celebrity designer Kelly Hoppen.
HuffPostUK spoke to him about how he came out of the Den with Hoppen's backing and his ambition to make Revivephone a household name.
How did you get into being an entrepreneur?
I have never really liked being told what to do and when to do things, so I always wanted to be my own boss and run my own business. I used to repair phones from a young age to make a bit of cash, buying broken phones in bulk, fixing them and selling them.
What lessons do you have for young people?
I would say that if you have a really good feeling that your idea would work, give it a go and don't listen to what other people think about your idea, as various people told me my idea would never sell but they were wrong and eating their words 6 months down the line.
If you want to be successful, you need to be passionate about what you are doing and work really hard at your idea not giving up when you come across problems.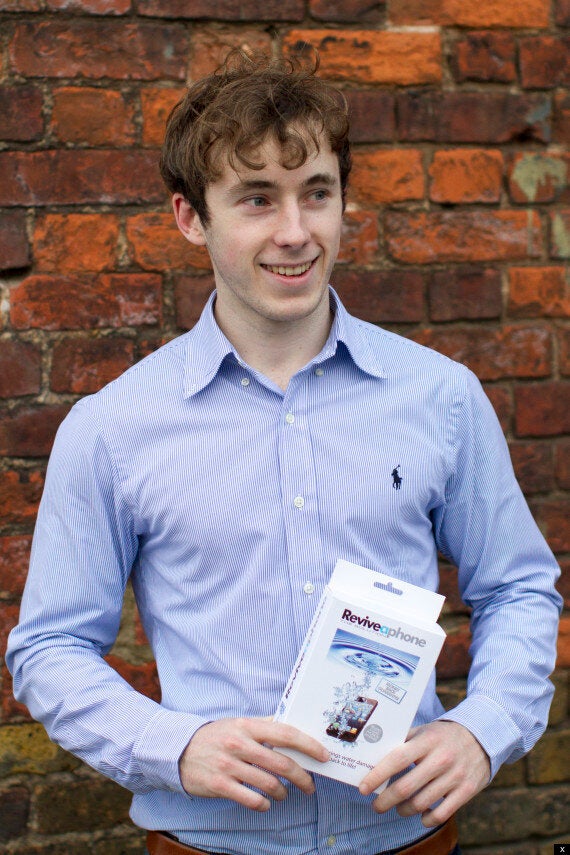 Oliver Murphy poses with his Reviveaphone product
What are your plans now for Reviveaphone over the next few months?
I plan to increase the awareness of the brand within the UK and internationally. I have approached lots of retailers and a few large distributors which I hope to announce deals with very soon. I also have a full repair site planned which will allow customers to get their phones repaired as quickly and as easily as possible, with full tracking so they can follow their phone as it goes though the whole repair process.
What's the ultimate ambition with Reviveaphone?
I would love for Reviveaphone to be a household name, so when anyone breaks their phone, the first place they think of going to is our Reviveaphone site. My biggest ambition would be for the brand name to go global and be in as many different countries as possible.
Were you hoping for Kelly to invest or did you have your eye on other entrepreneurs?
I was going in to the den with an open mind looking for any offers I could secure but I was hoping for either Kelly or Peter [Jones]. Peter because of his mobile phone background and links within the industry and Kelly because I knew she would help a lot with raising the brands profile and marketing the product.
Are you happy with the amount of equity given to her?
I can't reveal the amount so you'll have to watch the show but yes, I am happy and I believe Kelly can bring more to the business then just the investment.
Related