There's a new trend forecast for 2014 (and one that will make our lives a lot easier) - this is the year of JOMO, also known as the Joy Of Missing Out.
As a backlash against FOMO - aka Fear Of Missing Out - the term is a rebellion against saying yes to everything, and is about giving yourself the space to think and experience things without freaking out about what you 'should' be doing instead.
Trend forecaster JWT - one of the world's biggest marketing communications brands - has listed 'Mindful Living', reports News.com.au, in its top 10 predictions for 2014.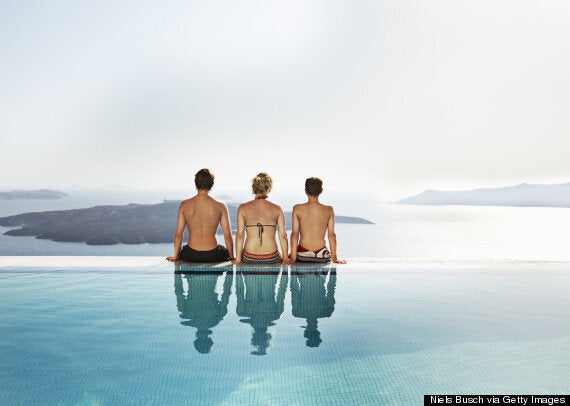 Citing Camp Grounded - a digital detox retreat in California - and Google's 'silent mindful lunches', online meditation app Headspace and the Slow Food movement, director of trend-forecasting Ann Mack says: "You're enjoying what you're doing in the here and now and not on social media broadcasting or seeing what everybody else is doing."
It echoes the movement begun by Arianna Huffington regarding the Third Metric - a movement to redefine success based on wellbeing and mindfulness - as well as a push to help your own creativity by giving yourself space to think.
HuffPost UK Lifestyle spoke to Dr Danny Penman, co-author of the groundbreaking Mindfulness: Finding Peace In A Frantic World, who said: "JOMO is a genuine rising trend because people are beginning to take stock of their lives and take time out for themselves. If you are not the one calling the shots, mobile tech can easily take over your life and leave you burnt out and broken. It's become a tool for aggressive bosses to hound their employees outside of normal working hours.
"Even social media can take over your life - especially now that it's morphing into a subliminal marketing tool. As a result, it's a genuine joy to 'miss out' because you're getting your life back and not losing anything at all."
"Yesterday, my friends were having a disagreement - one of them wanted to stay home and relax following a busy time at Christmas, the other wanted to continue with the party-going for fear of 'missing out' - something they openly admitted they felt strongly when turning down any invite. Even within couples there are polarities growing in whether we can say 'No' to invites - and exploring the new shift where staying home is the new going out in terms of satisfying what we want and being honest about who and what is truly important to us."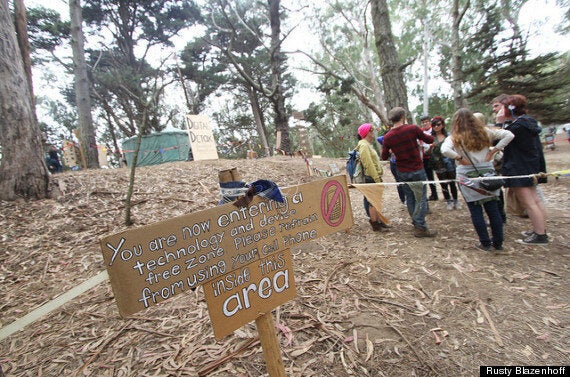 Maite Baron, CEO of The Corporate Escape, is unsurprised that there is now a backlash against trying to be available to everyone, all the time. "This Christmas, I couldn't help but notice how many people were totally absorbed by their mobile or iPad even when they were out with friends and family, supposedly spending quality time together.
"At nearly every restaurant table I saw, there was at least one person (if not most) who spent most of their time taking photos or video to put on Facebook later, or searching for something on the internet, or playing games or just checking for texts. For more and more of us, technology is taking over, invading even our most personal and private of moments."
All this is leading to what Susie describes as a "massive shift." Whereas before people may have shrugged off mindfulness as some hippy dippy nonsense, now, she says: "People are paying more attention to what they engage in, who they engage with, what they eat with and how they spend their time. In general, there is a massive rise in mindfulness."
Could the age of burnout be over?
"Most people, most of the time, are simply worrying about missing out rather than actually losing out." says Danny. "This is where mindfulness meditation comes in. It helps you put everything in perspective. Sure, sometimes its great to work hard and to burn the candle at both ends but it's also important to relax and take stock of life. Paradoxically, you can only do that by 'missing out' on all of the meaningless fluff that swirls through daily life."
Things seem to be coming to a head, if evidence of our social circles are anything to go by. Some friends need booking - literally - months in advance, while others end up flaking at the last minute because they probably didn't want to come in the first place. Half the time, we'd rather they were just honest with us.
Susie says that as part of this new shift, honesty is something that will be more commonplace.
"People do feel a stronger sense of contentment when they can say 'no' as easily as 'yes'," she says.
"It's powerful, it's liberating and when you can really say 'No' then your 'Yes' is read much more honestly by those around you. We are all learning that we need to say 'No' as much 'Yes' now and that it's okay to do this."
Are there any other reasons for why JOMO might be taking off, apart from a reluctance to have a busy schedule?
Danny says: "My hunch is that JOMO is taking off now because there has been a collapse in mental health and wellbeing around the world. People tried to cheer themselves up by borrowing and spending but the financial crisis killed that option in its tracks.
"So now people are exploring other ideas and asking some fairly basic questions about their life and how they can re-discover its meaning. Everyone has to do this for themselves. And again mindfulness meditation can help you do this by creating space for calm reflection."
Related