Gemma Collins plunged out of the first heat of 'Splash!' but seemed very happy to be going home.
"That's the best news I've heard all day," she told hosts Gabby Logan and Vernon Kay.
The 'TOWIE' star said after losing out in the Splash! Off to Michaela Strachan, "I've overcome my fears and I will not be going in the water again."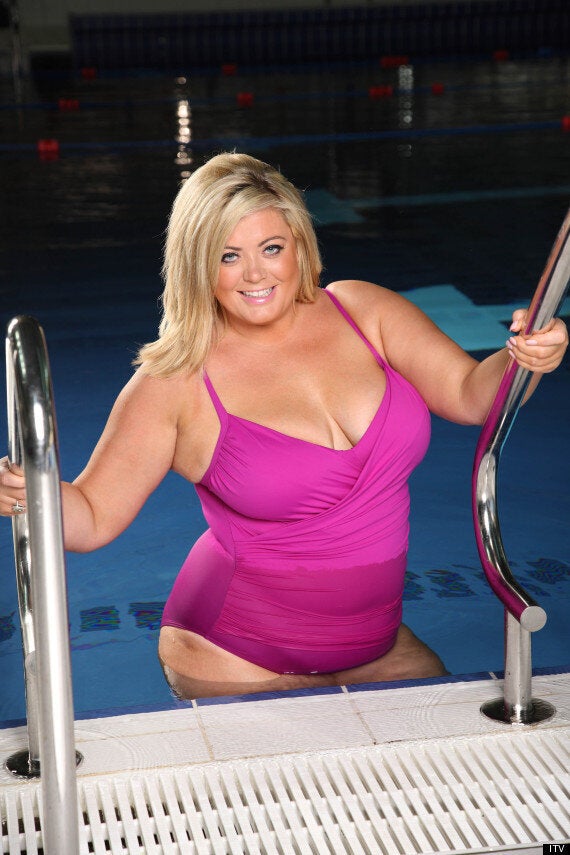 Gemma Collins delighted not to be getting wet again, after giving Splash! her best shot
Diversity's Perri Kiely went straight through to the semi-finals, so TV presenter Michaela and Gemma found themselves in the Splash! Off.
Judges Andy Banks and Leon Taylor voted to save Michaela, while Jo Brand voted to save Gemma, so it was Michaela joining Perri in the semi-finals.
She said afterwards that she'd conquered her fear of heights. "Tonight has made me more confident."
'Splash!' returned on ITV with Olympic Bronze medal and British and European Championship winner Tom Daley. Hosted by Gabby Logan and Vernon Kay another set of celebrities were pitched against each other to prove that what goes up must come down as they learn to dive.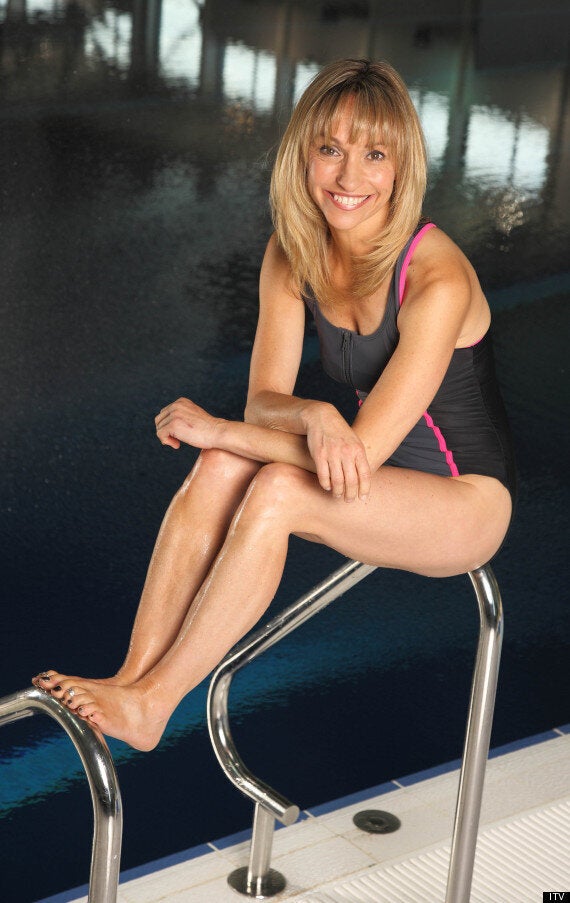 Michaela Strachan is through to the semi-final after triumphing in the Splash! Off
Early eliminations were actor and ex EastEnders star Ricky Groves and 'Hollyoaks' actress Gemma Merna.
Perri Kiely said: "Thank you to everyone who voted for me. You are going to see bigger and better tricks."
Michaela Strachan was first up and dived off the 5 metre board and scored 21 out of 30.
Andy Banks "Really strong take off but you came out of the tuck a little bit early"
Jo Brand "You were like a lively leprechaun."
Ricky Groves dived off the 5 metre board and scored 21 out of 30
Jo Brand " I thought that worked pretty well, you made a bit of a splash but not as big as I would of made."
Leon Taylor "It was the easier option so I was a little bit disappointed, but it was pretty good."
Gemma Merna dived off the 3 metre board and scored 18 out of 30
Andy Banks "I am so frustrated, as it was good. You are technically good enough to do something more."
Jo Brand "I thought that was really brave and looked really graceful."
Perri Kiely dived off the 10 metre board and scored 25 out of 30
Leon Taylor "You are living up to expectations, daredevil stuff."
Jo Brand "He was brilliant."
Gemma Collins dived off the 3 metre board and scored 18.5 out of 30
Leon Taylor "Well done, you survived. You are battered and bruised but you overcame your fears."
Jo Brand " Pure showbiz."
Splash! Saturday nights on ITV