A British team of amputees has been forced to retire from the Dakar Rally just two days into the event after suffering damage to both cars.
The Race2Recovery team, which is made up of seriously injured ex-servicemen, had fielded two Land Rover-powered Wildcat cars for the gruelling 5000km event through South America that began on Sunday but both vehicles were unable to start stage 3 after the incidents on Monday.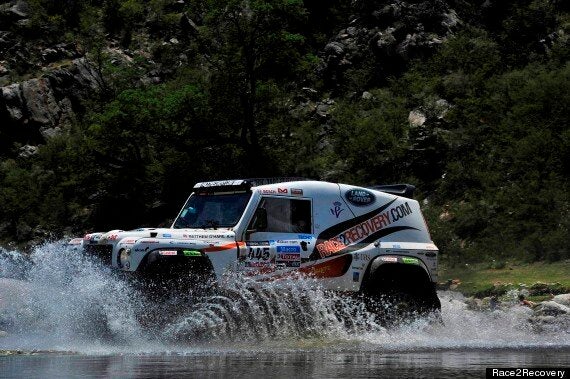 Team founder Tony Harris was 'heartbroken' at having to retire
The first Wildcat, driven by Ben Gott and Philip 'Barney' Gillespie, suffered mechanical failure and although the team's support vehicle reached the stricken pair, they could not fix a suspected broken gasket.
The second car, driven by team founder Tony Harris and co-driver Quin Evans, had covered more than 300km of Monday's stage when they reached a knife-edge dune where it rolled. Fortunately, the Wildcat landed on its wheels and the uninjured pair were able to complete the stage. However, the service crew later found a crack in the roll bar which meant it was unsafe to continue.
Speaking to the Telegraph, Harris, who last year became the first amputee to start the Dakar, described retirement as 'heartbreaking'.
"We've learnt so much since last year and had been improving our position throughout the stage. Then, in tricky light conditions I misjudged a dune and we rolled. At the time it seemed innocuous, but then we discovered the crack in the roll bar. We couldn't continue and for me, this epic event remains unfinished business.
The Race2Recovery team is competing to raise the profile of military charities including Tedworth House, Help for Heroes and BLESMA:British Limbless Ex-Service Men's Association.