DISCLAIMER: Look away now if you don't like seeing grown men dressed as babies.
'Celebrity Big Brother' has handed out a rather comical punishment to housemate Dappy after he broke the show's rules.
The former N-Dubz singer spoke about the forthcoming nominations, despite being reminded by Big Brother not to.
A statement from Channel 5 reads: "As Dappy has demonstrated that at times he can act like a badly behaved child, Big Brother will punish Dappy. Dappy will be dressed up as a baby and, to ensure that he doesn't talk his way into any more trouble, he will have a dummy in his mouth."
And that's how we've ended up with these delightful images...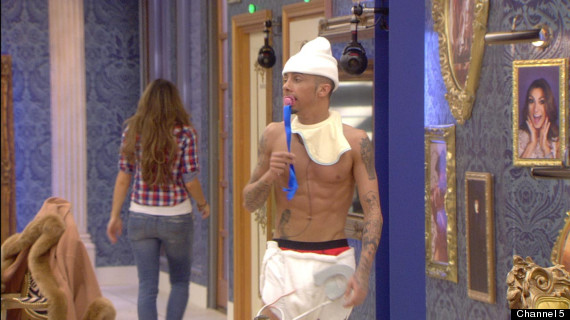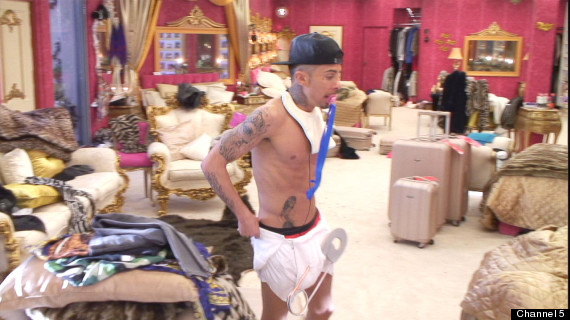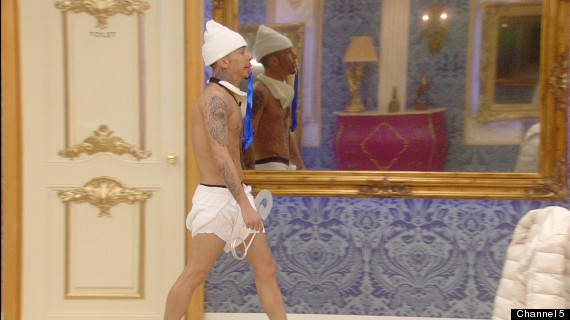 These (somewhat disturbing) scenes will air at 9pm on 10th January on Channel 5.

LIKE US ON FACEBOOK | FOLLOW US ON TWITTER