Former Formula 1 driver Eddie Irvine has been sentenced to six months in prison over a brawl but it's uncertain he will actually serve time behind bars.
The Irishman, who was F1 championship runner-up in 1999, was found guilty by a court in Italy of injuring the son of a former mayor of Milan in a dispute over a woman at the Hollywood bar in the city in 2008.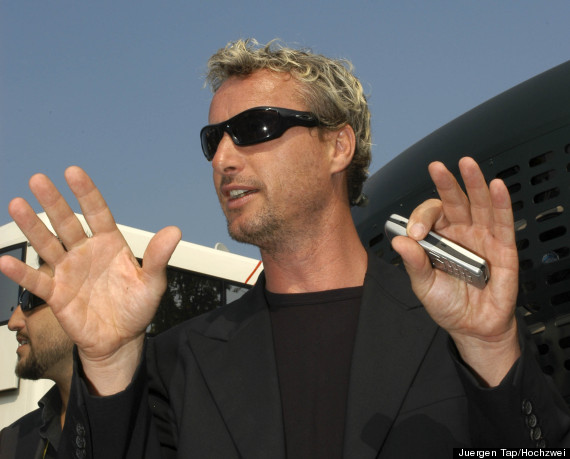 Eddie Irvine is not expected to serve time over the incident
Irvine was in court alongside Gabriele Moratti, the other man involved in the incident, but both are likely to escape jail because they are expected to appeal which will send the statute of limitations beyond 2015, making the case null and void, the Irish Independent said.
Witnesses in the trial had claimed that the row was triggered by a text message Irvine is said to have sent to a woman who was a former girlfriend of Moratti.
Irvine told the court he was talking to the woman, named only as Georgia, in the nightclub when Moratti approached him, the Belfast Telegraph reported.
"I was struck by Moratti with two or three punches , I lost my balance and fell," he said in a statement.
Irvine, now 48, won four times during a F1 career that ran between 1993 and 2002 in which he contested 145 grands prix, the highlight being his second place to Mika Hakkinen in the 1999 season when he raced for Ferrari.
After quitting the sport, Irvine has built up a considerable business empire, notably in the property market.
Irvine was back in the news a few weeks ago when he slammed the new rule changes in F1 as "tinsel town bullshit".