It's January, so that means the inevitable rumour machine has already kicked into gear ahead of Apple's next big smartphone announcement. An announcement which, based on previous years, won't actually arrive for another nine months.
Nine months.
Still, that's no reason not to start wading into the inevitably misleading, disappointing and ultimately pointless quagmire of rumours, "leaked" pictures and speculation. Well actually, it is. But just this once we're going to do it anyway.
A picture has emerged online purporting to show the new, ultra-thin case of the upcoming iPhone 6. And here it is: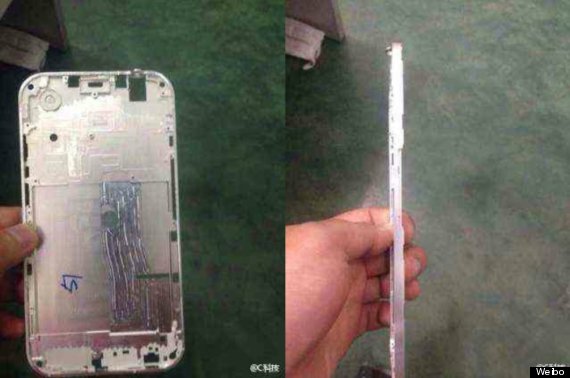 The pictures were initially posted on Chinese social network Weibo - so could have come from literally anywhere. Basic checks on Google Image search show they are at least new, but what that means for their provenance is unclear.
Still, it's virtually a given that the new year will bring at least two new iPhones - a new flagship and a 'C' lower-cost version with last year's specs. It's also possible that variant screen sizes will be involved - though that too is conjecture.
For now just have fun with these pictures, and await the first news about the next-generation of iPhones at either WWDC in June (for iOS 8) and the autumn for the phones themselves.