As supporters and family members prepare to gather outside Tottenham's Police station on Saturday, police have warned of rogue elements who may plan "disorder" at the vigil for Mark Duggan.
The Metropolitan Police have said that extra officers are on standby to respond to trouble and will be able to take immediate action.
The 29-year-old's relatives and supporters are set to gather outside the station in north London from 2pm and have appealed for the event to remain peaceful.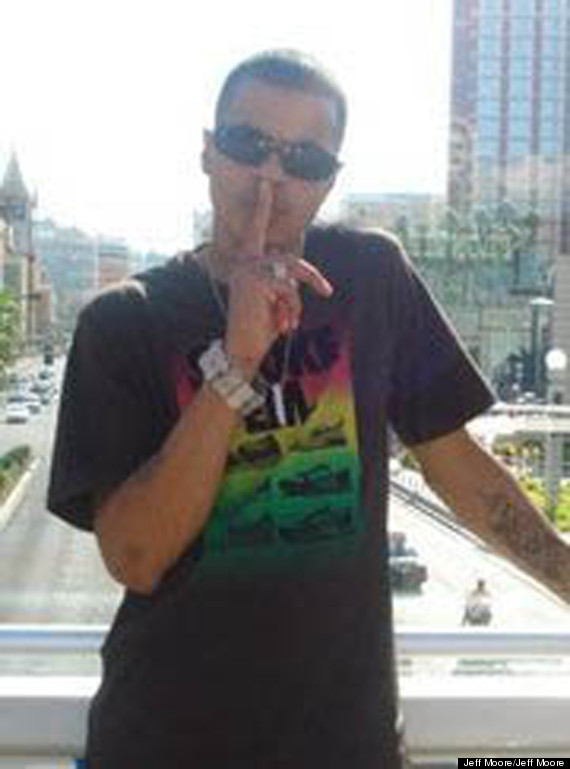 Mark Duggan, the man shot dead by police in Tottenham
The vigil will take place in protest against what his family have branded a "perverse" inquest finding that he was lawfully killed by police.
"Mark Duggan was a victim, but he has faced a campaign of untruths and vilification by police, the IPCC and in much of the press from the day he died," the Justice for Mark Duggan campaign said in a statement.
"The vigil will be an opportunity to remember the real Mark: a loving father, son, brother and nephew. Mark's mother Pamela vows to fight for as long as she lives "to get justice for the sake of Mark's children, who are going to grow up carrying this burden."
Family members are due to speak at the vigil, alongside community leaders, activists and others who have relatives who have died in police custody.
The police statement follows concerns that the crowds would clash with football fans going to see Tottenham Hotspur play Crystal Palace, but the match is set to go ahead at 3pm.
Duggan's death at the hands of a Metropolitan Police marksman sparked riots across the country in 2011.
The police force said in statement: "Today is a busy day in the Capital and we have a policing operation in place across London.
"This includes having additional officers on standby that could respond to any incident that occurs.
"Part of this operation includes assessing all available information and intelligence, and we are aware of a limited amount of information that indicates a small number of people are expressing their desire to use this vigil as an opportunity.
"This information includes the intention of protest groups to attend and of people looking to provoke disorder. We will be ready to intervene immediately if required."
The statement added: "The family has expressed that they wish this vigil to be held in a dignified and peaceful manner.
"The MPS has met with the organiser to ensure that we can appropriately facilitate their plans."
On Thursday Britain's most senior police officer and Prime Minister David Cameron both urged supporters to remain calm at the vigil.
The commissioner of the Metropolitan Police, Sir Bernard Hogan-Howe, thanked the Duggan family for their public calls for peace, and said: "A vigil is to commemorate Mark Duggan's death, that's what the vigil is about.
"It's a terrible tragedy that someone's lost a life in this case, and clearly the family want to register, I believe, their protest about the outcome of the inquest.
''They've got every right to do that, and we as the police have got every opportunity to facilitate that so that's exactly what we will do.
''We will continue to talk to the family and others to keep our communications alive, and also to make sure, as I believe, that the protest will happen and that there won't be disorder.''
Duggan's aunt Carole said that she wanted "no more violence".
Unrest erupted in two days of rioting across London after protests during the immediate aftermath of Duggan's death in August 2011. He was shot dead by a police marksman after officers stopped the taxi in which he was travelling.
Police believed he was going to collect a gun from another man, Kevin Hutchinson-Foster, and then travel on to Broadwater Farm, also in Tottenham.
More than two years on, anger again spilled over at the Royal Courts of Justice on Wednesday, when an inquest jury found that he was lawfully killed.
They said it was most likely that he had a gun with him in the minicab, but had thrown it onto a nearby grass verge before he was shot.
Family and friends of the father-of-six shouted and swore, and his brother Marlon had to be physically restrained as the conclusions were read.
Outside the court, Assistant Commissioner Mark Rowley was drowned out by protesters shouting "murderers" and "scum" as he tried to make a statement on Scotland Yard's behalf.