The dream of a fairytale wedding - at vast expense - is a threat to the institution of marriage, the former Archbishop of Canterbury.
Dr Rowan Williams told a conference of lawyers that he feared the condemned the "immense marketing in this experience, which you go through on your wedding day, after which nothing is ever so good again."
"Marriage has faced many changes and pressures, such as evolving working patterns and a reluctance for many people to think about their long-term wellbeing.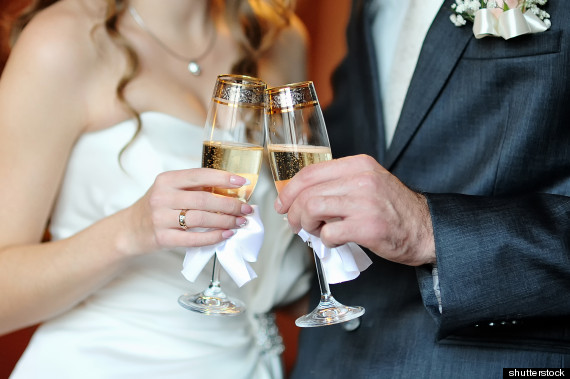 Fairytale weddings put pressure on couple, Williams said
"Yet much remains unchanged. The majority of children are, for example, still born to married couples and there remains a strong desire for the public affirmation of commitment.
"As a society there is much yet to resolve around male roles, and we need to take a long hard look at the marketisation of marriage. This, I believe, poses the greatest threat to long term-successful marriages."
The lecture, entitled "Marriage: Love or Law", was hosted by the family law team Winckworth Sherwood.
He is not the first prominent figure to express concern. Work and Pensions Secretary Iain Duncan Smith warned previously that the celebrity-driven trend for "fairy-tale" weddings is contributing towards family breakdown by forcing couples into debt at the start of their lives together.
Carol Ellinas, partner at Winckworth Sherwood, told the Times: "The 'marketisation' of marriage was identified as a huge pressure that couples face to create the perfect wedding day and the financial burdens that it brings."