'Sherlock' started this almighty episode on the back foot, discovered by Watson "under cover" in a drug den, smacked by an indignant Molly, and almost out-deduced by Bill "Wiggy" Wiggins. The shame of it!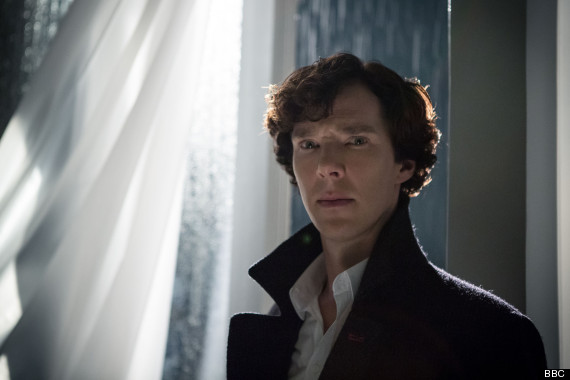 Sherlock found himself the only person in the country willing to take on one particular enemy
Not only that - he had a girlfriend! Now, much as he shouldn't be deprived of all human happinesses after saving the country time and time again AND Janine was very pretty and beguiling and all that, I have to admit there was something a bit upsetting about Sherlock being all… normal with a girl. You could only sympathise with Watson's bafflement and confusion. Until it turned out… no, Sherlock really was further "under cover" than we realised. There was no real romantic love lost, on his part, anyway. Phew. Which was actually both a shame and a relief when it transpired.
Into this urban idyll meandered Charles Augustus Magnussen, a sweaty-palmed tyrannous bully with, at his fingertips - or more accurately, his eyelids - all the secret wishes and fears of the kingdom's mightiest and most acclaimed luminaries, including the anxious Lady Elizabeth Smallwood (Lindsay Duncan).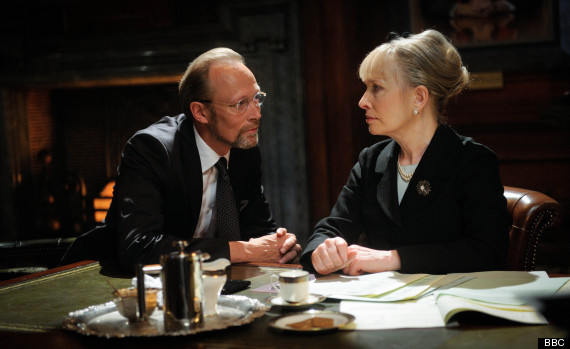 Charles Augustus Magnussen had a hold over the great and good
Her case was a short-lived caper, but it took Sherlock deep into the darkest regions of his mind palace, encountering everyone from a fluffy childhood pooch to a spooky Moriarty - nice to see a familiar face.
At the heart of this finale, however, was the dynamic between Sherlock, Watson and Mrs Watson, complicated by it being Mary who shot the super-sleuth - being careful not to kill him, mind - and them all spending Christmas together with Sherlock's family - nice to see some more familiar faces.
The chemistry throughout between Martin Freeman and Amanda Abbington - real life partners - was startling and refreshing, while Benedict Cumberbatch showed less competitiveness, more depth in his dealings with both of them than previously.
It was a fitting finale to the series, with writers and actors all saving their best for last. Series 3 has been patchy, with the challenge of life without Moriarty not entirely satisfied, and some of the in-jokes verging on the self-indulgent.
However, when you consider how much effort has gone into creating this witty, challenging, compassionate phenomenon, and just long we'll have to wait for another outing from this talented bunch, you also realise just what a relief it is that Sherlock survived that still mysterious encounter on the roof. And, as we always hoped, it looks like he wasn't the only one...
What plans does Steven Moffat have for Series 4? Click here...