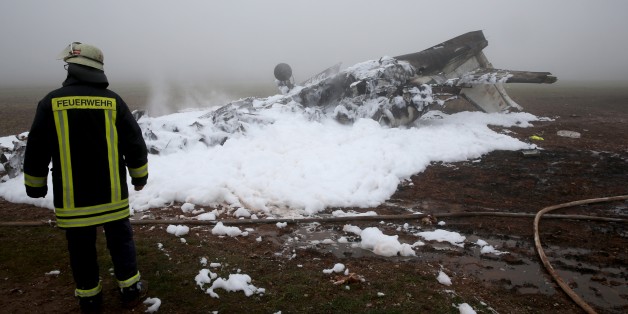 PA
Four people believed to have died when a jet from England crashed in Germany were German nationals, a spokesman for the local airport has said.
The small aircraft came down at lunchtime at a rubbish site near the western city of Trier.
Police said in a statement that the plane appeared to be a Cessna Citation business jet carrying two pilots and two passengers from England to an airfield at Foehren, near the crash site.
A spokesman for Trier-Fohren airfield said the plane was travelling from Shoreham airport in West Sussex and all the deceased were German.
There was no immediate word on a possible cause for the crash.
Shoreham Airport tweeted: "We are aware of the accident at Trier Airport in Germany today which involved an aircraft that departed from Shoreham Airport at 0954 GMT."