'Celebrity Big Brother' viewers have got used to this series accommodating a certain 'free spirit' on the part of the housemates, when it comes to screaming, kissing, swearing and talking about sex an awful lot.
But they were still left open-mouthed by events shown on Sunday evening's episode, when Luisa Zissman, Jasmine Waltz, Lee Ryan, Ollie Locke, Sam Faiers and Lionel Blair dressed up in PVC - a combination of basques, jackets and budgie smugglers on the part of Lee - to perform a raunchy, 'adults only' show, as their latest task.
Even Lionel Blair, who previously confided he was getting tired of all the antics in the house, joined in to shout "Suck my ****" in a burlesque display that left little to the imagination.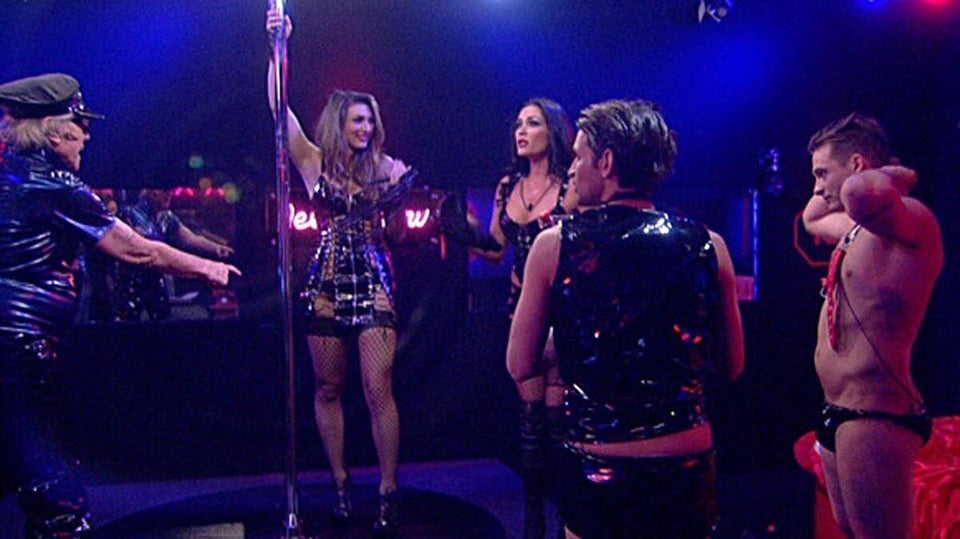 CBB sex party
Later on, Lionel confided to Jim Davidson that his problem with the show had been the lack of choreography, which meant it lacked direction.
Meanwhile, over on the other side of the house, the rest of the housemates were going for the opposite effect, dressed in children's clothes - with Linda Nolan sporting pig-tails - for a family-friendly story, involving a big purple monkey who kept appearing.
Neither show seemed to have much plot, but Big Brother decided both teams put so much effort into their tasks that they were both treated to rewards of drink, food and a party.
It was hard to decide which of the shows was more disturbing, with Jim Davidson dressed as a schoolboy and Lionel Blair's policeman-pimp schtick vying for equally memorable honours, but Lee Ryan's almost-outfit was, unfortunately, unforgettable, too.
Has CBB (once again) gone too far? Share your thoughts below...
Popular in the Community