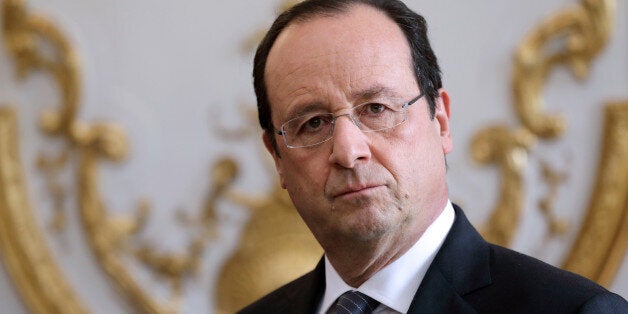 In response to Heath's attack, the French embassy issued a rebuttal titled "10 accounts on which City A.M. has got it wrong on France", dismissing his "ideological mix of prejudice and error" and mocking the National Health Service as "ailing" and suffering from "years of under-investment".
Speaking to the Huffington Post UK, Brooks Newmark, Tory member of the influential Commons Treasury Committee, said: "Francois Hollande seems to manage his country's financial affairs as well as his personal affairs."
Conservative MEP David Campbell-Bannerman launched a similar mocking swipe, saying: "The only growth in the French economy appears to be in morning croissants and actresses' careers."
Another Treasury committee member, Tory MP Mark Garnier, said: "Anyone can pick whatever data they want from a complex picture to support any argument they want, but does what Allister Heath says pass the 'sniff test'? Riots, criminal union activities, sluggish economy, questionable data outputs and a wider socialist agenda do not paint a picture of a country in the spring of its economic cycle. Add to that U-turns by Hollande and it is hard find too much fault with Heath's overall sentiment."
Meanwhile, ministerial aide David Rutley MP said Francois Hollande's economic experiment was "failing".
He added: "The focus must be on free enterprise and EU reform. It's something that businesses across the EU, including those in France, need and deserve."
Tory backbencher Jacob Rees-Mogg, who is member of the European Scrutiny Committee, branded the French embassy attack "somewhat eccentric" and "undignified for a foreign mission".
He added: "Their first point on GDP growth relies on forecasts which are inherently unreliable whereas the last quarter's actual figure showed the economy had shrunk. As for the third point the battle Castillon was fought in 1453 as the last battle of the Hundred Years War because the good people of Bordeaux thought that they were being overtaxed by the French and wanted to be English; some things never change.
"Anyone concerned about point four ought to read today's Financial Times on the regulation of taxes in Paris and the ineffectual efforts of the President of France to deregulate.
Business groups also joined the clamour, with the Institute of Directors' outgoing chief economist Graeme Leach saying: "Whatever the complacent views of the French embassy, many French business leaders are far more concerned about an oversized state, excessive regulation and the damage to competitiveness from Euro membership."
Health secretary Jeremy Hunt dismissed the French accusation that the NHS is "ailing", telling the Telegraph: "The authoritative Commonwealth Fund recently found the NHS was the top rated system by its own citizens in a survey of 11 countries - including France which came in tenth."
"Whilst we can always learn from other countries, the NHS should not be attacked for being open and transparent about the challenges it faces, not least from a country that does not publish anything like as much data in areas such as patient safety."
The Huffington Post UK contacted Britain's Foreign and Commonwealth Office, but the FCO press office declined to comment on the row.
Related