Only it's not quite what it seems.
PC Angus Nairn, from the TV show 'Motorway Cops', said: "Everyone who sees the McLaren wants to come and talk about it.
"The car breaks the ice and gives us the opportunity to get across the safety message – especially about the dangers of excess speed."
Nairn said: "There's not a great deal of luggage space and it has gull-wing doors that open outwards and upwards so you have to leave plenty of space when you park."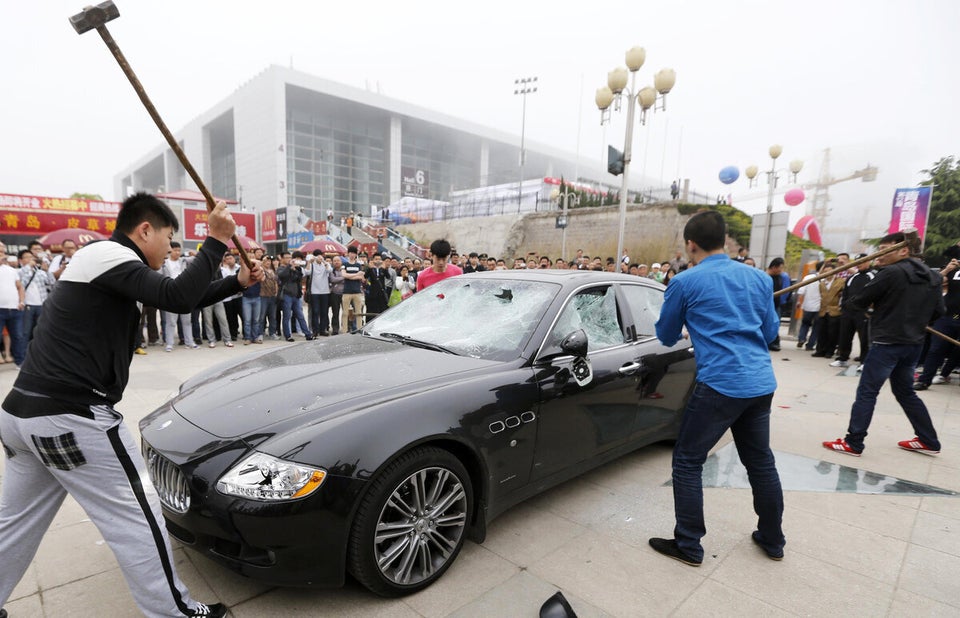 $420,000 supercar smash-up