Ex-England defender Ferdinand said last week how he had constantly called the 28-year-old in order to try and persuade him to swap Madrid for Manchester, and the forward confirmed as much on Monday.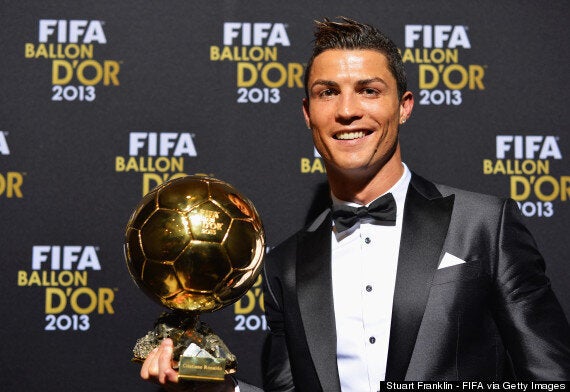 Cristiano Ronaldo said Manchester United were 'still in my heart'
"He's a fantastic guy and tried to change my mind. I did think about United. They are still in my heart. It's a club where I played for six years and I love that club. I have a lot of friends there and I wish them the best."
He also talked about the first time he saw Ronaldo play - a pre-season friendly against Sporting Lisbon - and how the United players wanted Sir Alex Ferguson to bring him to Old Trafford.
"After the game, the lads were raving about him, trying to convince Sir Alex and Carlos Queiroz to sign him up. Never had I seen a more mesmerising performance from a youngster than I did that day, he amazed us all. A few days later, he was a United player."
Ronaldo, who scored 117 goals for Manchester United between 2003 and 2009, committed his future to Real Madrid last autumn.
Real Madrid president Florentino Perez also praised Ronaldo's Ballon d'Or win, saying: "Justice has been done because he's the best player in the world."
Writing on the club's website, Perez added: "He's an example to everyone.
"We Real Madrid fans are very happy and it's a special day for us all. When the best player is chosen once a year, it's an honour to have him in our team.
"I don't want to exaggerate, but this is not just about the Ballon d'Or but also about the recognition for a leader in football who always want to achieve more."