 The icon that is Kate Moss, Britain's undoubtedly most celebrated modelling institution, turns a fabulous 40 years old on Thursday.
Over the years, we've seen her go from an innocent girl-next-door from Croydon, when she took part in her debut photoshoot back in 1988 aged just 14, to her status as the world's most enduring and popular supermodel. With her career first taking off thanks to that famous 'feather head-dress' cover photo taken by Corinne Day for 'The Face' magazine.
We've watched in awe as she's remained at the top of her game throughout the past three decades. Her image - while always featuring a dash of heroin chic - has changed from cute, to boho, to grungey and on to well polished, with fashion lovers following her every sartorial turn.
However, rather than focusing on that time Mossy sent sales of Hunter wellies through the roof while stomping around with Pete Doherty in the mud at Glasto, we shall reflect on her early days, below. The days when no one could have foreseen what fame and fortune lay before her....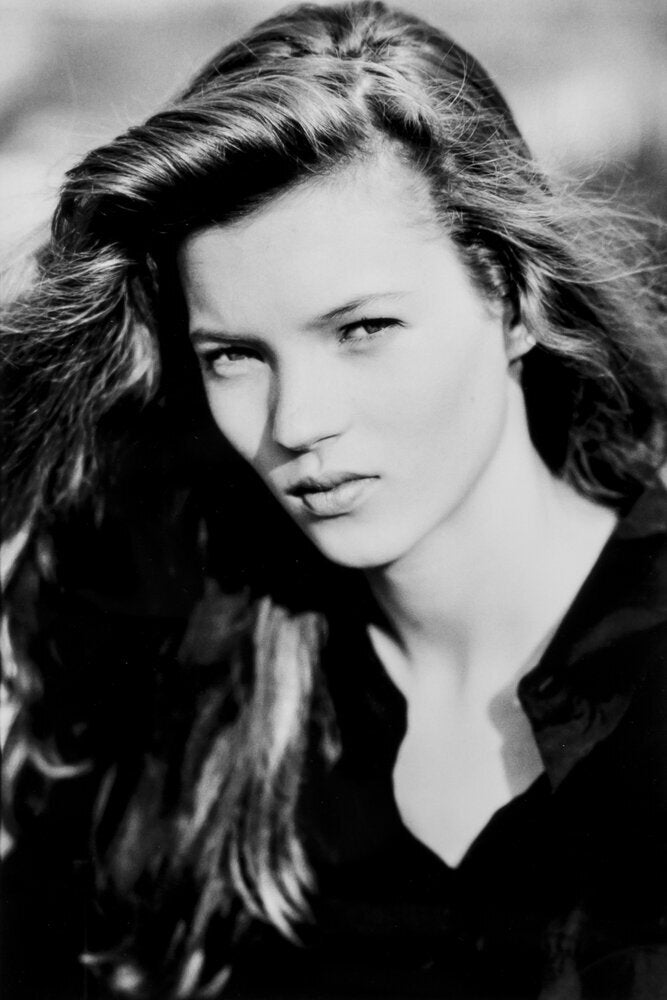 Kate Moss: The Early Days