Beatles fans will be in fresh heaven, with the news that Paul McCartney and Ringo Starr have been persuaded to team up again on stage, this time for this year's Grammy Awards.
The musical reunion will come on the night that the surviving Beatles collect the Recording Academy Lifetime Achievement Award. Their band won Best New Artist at the same event in 1965.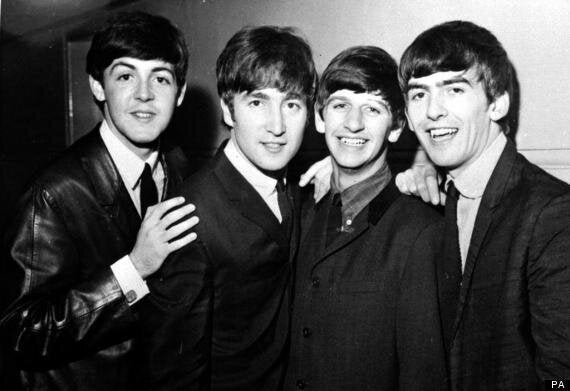 The Beatles made their Grammy debut in 1965, when they were awarded the prize of Best New Artist
Also performing on the night are Metallica, Taylor Swift, Daft Punk, Stevie Wonder and more... here's the full lineup.
It's three years since Macca was last on stage with Ringo, to celebrate the drummer's 70th birthday. McCartney's enduring efforts have not gone unnoticed by voters. He's also been nominated for Best Music Film for concert film Live Kisses, AND in the leading category Best Rock Song for 'Cut Me Some Slack', which he recorded with Dave Grohl and his other remaining Nirvana bandmates.
The Grammys are taking place at Los Angeles' Staples Centre on 26 January. Check out who's been nominated in all the categories here...