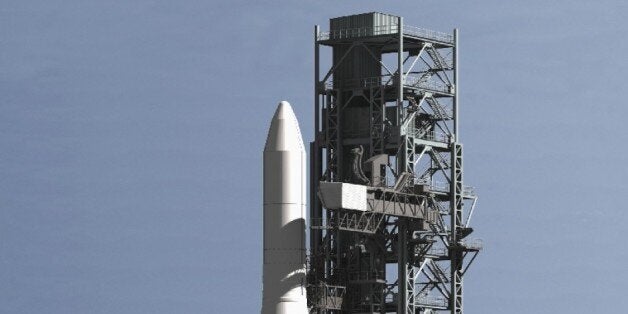 Nasa has released a new artist's impression of its new rocket launch system.
The SLS ('Space Launch System') is the next-generation rocket which Nasa hopes will let it resume launching its own astronauts to the International Space Station, and possibly beyond.
Nasa hopes that the rocket could 'change the rules' of space exploration, allowing us to make it to "the far reaches of our solar system". [SCROLL DOWN FOR THE FULL SIZE PIC]
At a recent meeting of the Outer Planets Assessment Group, Nasa said its rocket was making steady progress to the first launch in 2017.
"The potential use of SLS for science will further enhance the synergy between scientific exploration and human exploration," said John Grunsfeld, astronaut and associate administrator for science at Nasa.

"SLS has the promise of enabling transformational science in our exploration of the solar system and cosmos."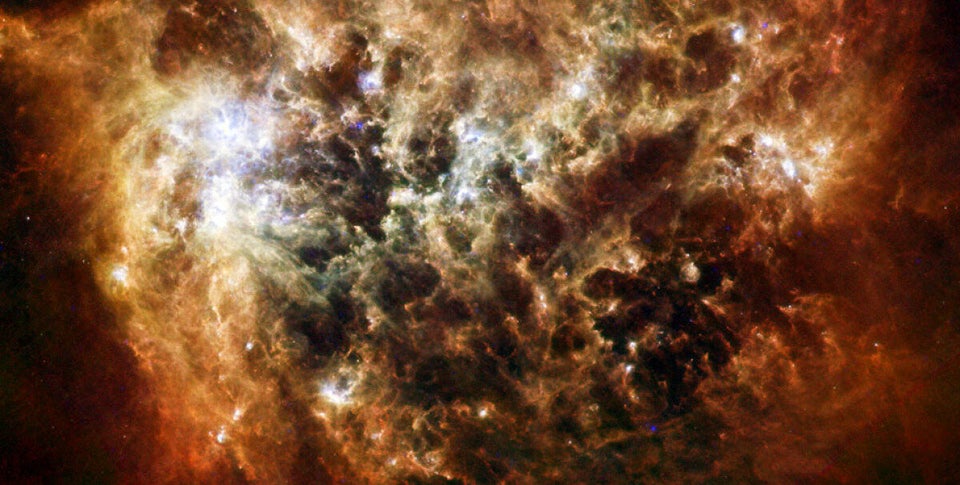 59 Incredible Space Photos
The SLS will be the most powerful launch system in the world when it is launched. Its first configuration will allow it to lift 70 metric tons, while its future evolution will see it boosted to 130 metric tons - the most ever.
Naturally much of the excitement is about how the rocket will be able to carry humans - but Nasa says we shouldn't underestimate what it can do for unmanned exploration. While the space shuttle was able to carry telescopes the size of Hubble (or about the size of a bus), the SLS will be able to carry cargo even larger than the shuttle itself.
"While many people think of the Space Launch System in terms of human exploration, SLS could have a wide application in a lot of other areas, including space science," said Steve Creech, assistant program manager for strategy and partnerships for SLS.

"For missions to the outer planets, for example, SLS could make it possible to do things that are currently impossible, such as sending larger scientific spacecraft with more instruments to far off destinations with reduced transit times."
Related