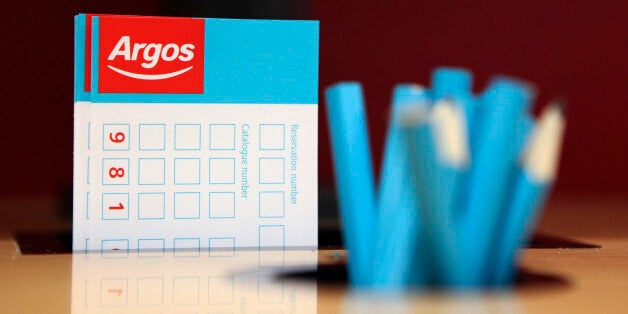 Argos revealed its best Christmas performance for more than 10 years while Dixons saw sales "took off like a rocket" over the festive period.
Argos owner Home Retail Group upped its full-year forecasts after the robust third quarter, with pre-tax profits now expected towards the top of City expectations for between £90 million and £109 million.
Nearly half (46%) of Argos' sales were made over the internet, helped by its check and reserve service allowing shoppers to collect items in store as well as an increased interest in smartphones and tablets, which made up a fifth of all sales.
Terry Duddy, chief executive of its parent firm Home Retail, which also owns Homebase, said that the company had enjoyed "terrific" online trade and aimed to increase its online sales from half to 75% over the next three to five years.
Meanwhile, Dixons Retail Group, the owner of PC World and Currys, said that its business "took off like a rocket" after a record Boxing Day for the electronics retailing business.
More than £100,000 of sales went through its tills every minute on the day as Dixons Retail Group's UK and Ireland arm made up for a quieter couple of weeks in the run-up to Christmas Day.
The strong post-Christmas sale period and a "remarkably busy" start to the festive shopping season as shoppers picked up bargains over the Black Friday weekend meant like-for-like sales between November 1 and January 4 were 5% higher.
Chief executive Sebastian James said the company, which has stores across Europe, saw a "lively Christmas with plenty of ups and downs".
James said: "From Boxing Day, the business took off like a rocket - in fact, Boxing Day itself was the biggest in Dixons' UK history with more than £100,000 flowing through our tills every minute."
"These are good numbers, but I am mindful that what recovery there is in the UK is still fledgling, and we continue to plan accordingly."