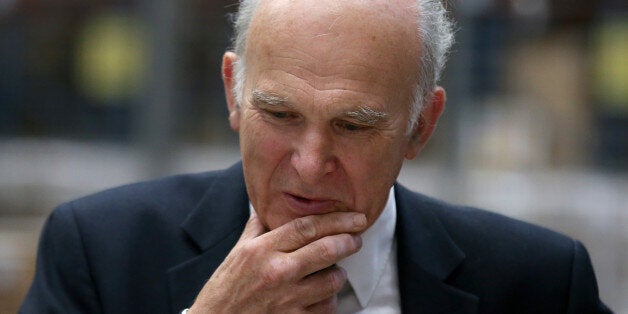 Two Labour politicians have apologised to Vince Cable for attacking the business secretary for not voting for the introduction of the national minimum wage while he was away caring for his terminally ill wife in hospital.
Rachel Reeves and Chris Bryant, frontbench spokespeople for Labour on work and pensions, accused the business secretary last night in the House of Commons of missing the vote on the National Minimum Wage bill in 1998.
Tory MP Jackie Doyle-Price expressed outrage at the Labour MPs' "cheap and nasty" attack on Cable.
Reeves told MPs: "He was nowhere to be seen in the debates. He was nowhere to be seen on the voting record. On Second Reading and Third Reading, he failed to vote."
Cable initially dismissed her accusation that he and many other Lib Dems failed to vote for the National Minimum Wage, telling MPs: "She speaks with all the self-confidence of somebody who was not here at the time."
Bryant joined in with Reeves with the heckle: "You were [there], you didn't vote!"
Cable finally explained with reluctance reluctantly that he had largely been away because he was caring for his late wife Olympia, who was terminally ill with breast cancer.
"I did not particularly wish to raise this, but I am being asked personally to explain why I did not vote. It had a lot to do with the fact that my late wife was terminally ill at the time and I was in the Royal Marsden hospital. That is why my voting record at the time was poor on that and other issues."
"As it happens, my party supported the national minimum wage; nobody opposed it. I became the party's spokesman shortly after the vote and I made it absolutely clear throughout that Parliament that we supported the principle of the national minimum wage."
Later on Twitter, Reeves and Bryant both apologised for making the political attacks.
While Cable backed the minimum wage, the Tories may come to regret these attacks they made on the idea....