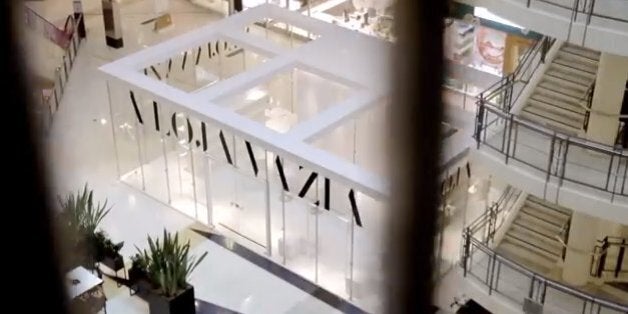 Contrary to its name, The Empty Shop is not actually a shop at all but an innovative Brazilian concept, operating as a pop-up clothing drive, the first of its kind in the UK.
Due to launch in Manchester on 23 January, the concept is basic – instead of taking clothes from the shop, people bring them to the shop. Fashion bloggers, stylists and fashion faces will then transform the store with show stopping looks made from the donated clobber to encourage further clothing contributions.
Each night, the donations will then be taken to Manchester homeless charity, The Mustard Tree and the shop will be empty once more.
Adrian Nottingham, CEO of Mustard Tree, said: "Mustard Tree is delighted to be participating in this innovative project.
"We are proud that Manchester is taking a lead in seeking to broker practical solutions and raise awareness of the plight of the increasing number of its residents facing homelessness and marginalization".
One of only three in Europe, other 'empty' concept stores operate in Spain and Portugal.
The Empty Shop was developed by Brazilian ad agency, Loducca, and launched in the Villa Lobos Mall in Sao Paolo where it raised 3.2 tonnes of unwanted clothes for Brazil's homeless.
Instigator, Ben Davies, marketing executive for a bespoke shopfitters company, Clarke Gough, said: "The idea is so relevant to our industry and is a unique project to bring to Manchester as a UK first.
"We have the resources at our workshop in Trafford Park so I went and pitched the idea to the Mustard Tree as they're the best grass roots homeless charity I think Manchester has."
The Empty Shop unit will be located in Manchester on Thursday 23 January for 10 days only.