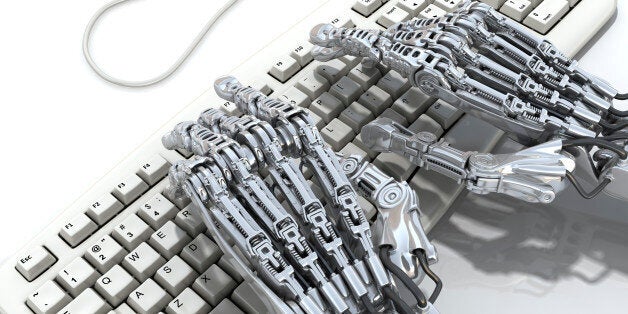 Almost half of all jobs could be automated by computers within two decades and "no government is prepared" for the tsunami of social change that will follow, according to the Economist.
It says that while innovation (aka "the elixir of progress") has always resulted in job losses, usually economies have eventually been able to develop new roles for those workers to compensate, such as in the industrial revolution of the 19th century, or the food production revolution of the 20th century.
But the pace of change this time around appears to be unprecedented, its leader column claims. And the result is a huge amount of uncertainty for both developed and under-developed economies about where the next 'lost generation' is going to find work.
"Our findings thus imply that as technology races ahead, low-skill workers will reallocate to tasks that are non-susceptible to computerisation – i.e., tasks requiring creative and social intelligence. For workers to win the race, however, they will have to acquire creative and social skills," that study says.
Specifically the Economist points to new tech like driverless cars, improved household gadgets, faster and more efficient online communications and 'big data' analysis to areas that humans are quickly being superceded. And while new start-ups are raising billions, they employ few people - Instagram, sold to Facebook in 2012 for $1 billion, employed just 30 people at the time.
Those conclusions are echoed elsewhere. Another study ('Are You Ready For #GenMobile?'), to be released in full on 21 January by Aruba Networks, points out just how fast traditional working models are changing.
It says that 72% of British people now believe they work more efficiently at home, and that 63% need a WiFi network to complete their tasks - not bad for a technology that was barely standardised 10 years ago.
Meanwhile in 'The Second Machine Age', out this week, Erik Brynjolfsson and Andrew McAfee argue workers are under unprecedented pressure by the automation of skilled and unskilled jobs.
In a recent Salon interview Brynjolfsson said: "technology has always been destroying jobs, and it's always been creating jobs, and it's been roughly a wash for the last 200 years. But starting in the 1990s the employment to population ration really started plummeting and it's now fallen off a cliff and not getting back up. We think that it should be the focus of policymakers right now to figure out how to address that."
"AI's are embedded in the fabric of our everyday lives," head of AI at Singularity University, Neil Jacobstein, told the Beeb.

"They are used in medicine, in law, in design and throughout automotive industry."
That report too pointed out the change will affect jobs of all kinds - from a Chinese factory Hon Hai which has announced plans to replace 500,000 workers with robots in three years, to lawyers, surgeons and public sector workers.
Opinions remain divided on the impact and future of technological innovation on the jobs market, and wealth inequality. The Economist leader argues that governments have a responsibility to innovate in education, taxation and embracing progress, though the solutions are by no means obvious or without uncertainty.
If only we could automate the process of making and implementing those political decisions - now that would really be something.
Related