Dozens of people have been wounded in Thailand's capital, Bangkok, after an explosion ripped through an anti-government rally.
At least 28 people have been injured after a grenade was hurled at demonstrators marching through Bangkok at midday.
The blast is an ominous development that raises tensions in the country's political crisis and the spectre of more bloodshed to come.
In recent days, other low-power explosive devices have been thrown at the homes of the country's former opposition leader Abhisit Vejjajiva and his ally Sukhumbhand Paribatra, the governor of Bangkok.
Drive-by-shootings at various protest camps set up around Bangkok also have resulted in minor injuries, while clashes between demonstrators and police or pro-government sympathisers resulted in the deaths of eight people previously.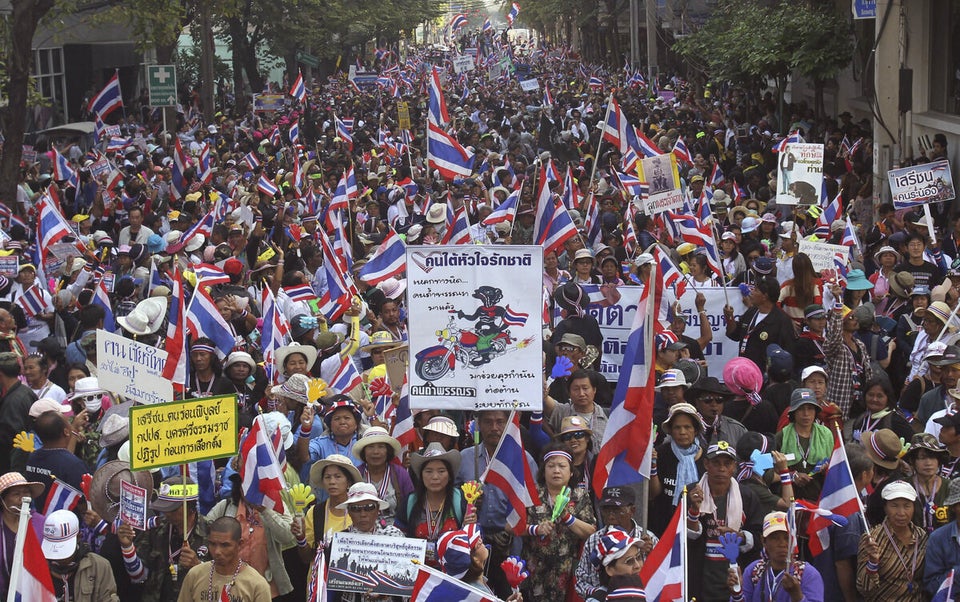 Blast Targets Bangkok Protest Rally