Remember the stunning lightning storm in Brazil last week that gave us these incredible pictures?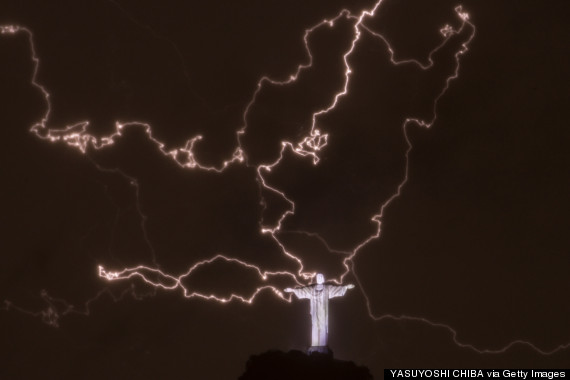 Well, turns out there was a casualty - the thumb of Christ.
Officials from the Archdiocese of Rio, which manages the Christ the Redeemer statue, has said it was struck directly on its right thumb and was chipped.
Repairs will be carried out.
The storm recorded one of the highest lightning strikes since records began in 1999.