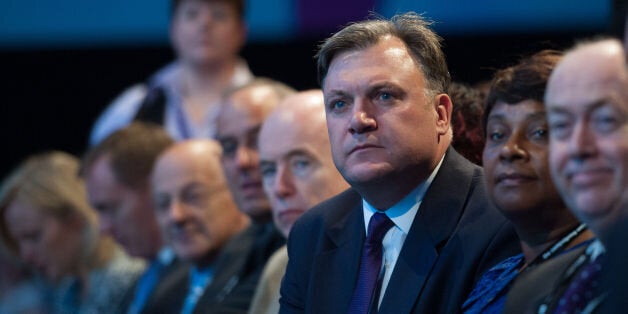 Ed Miliband has insisted shadow chancellor Ed Balls will remain in place until the election despite reports Labour MPs are unhappy with his performance.
The Labour leader said the shadow chancellor was doing a "really good job" and had a "clear sense of what this economy needs".
A poll for the Observer carried out by Opinium found just 18% believed Mr Miliband and the shadow chancellor would be the best custodians of the economy.
And the Mail on Sunday reported one Labour MP complaining that the shadow chancellor had "lost his mojo" and was
The unnamed politician said: "Balls used to throw his weight around in shadow cabinet meetings and ignore Ed Miliband when he spoke.
"Now Balls is totally out of sorts. He doesn't say much at shadow cabinet meetings and when he does, he is the one who is ignored. He has lost his mojo."
Asked if Mr Balls was safe in his job, Mr Miliband told BBC1's Andrew Marr Show: "Ed Balls is doing a really good job and, absolutely, I've said he is going to be the shadow chancellor going with me into the election.
"People have their critics. The thing I say to you about Ed Balls, he has got a clear sense of what this economy needs, he is working with me on tackling the cost of living crisis that we face and he has got the toughness to stand up to lots of people who want more spending, when actually it's going to be tough for Labour."
Popular in the Community