Despite successfully shedding weight - be it through weight loss surgery or dieting - the stars of Channel 4's My Baggy Body are far from all smiles.
Their dramatic weight loss (43 stone between them) has left them with another heavy cross to bear: excess skin weighing up to two stone.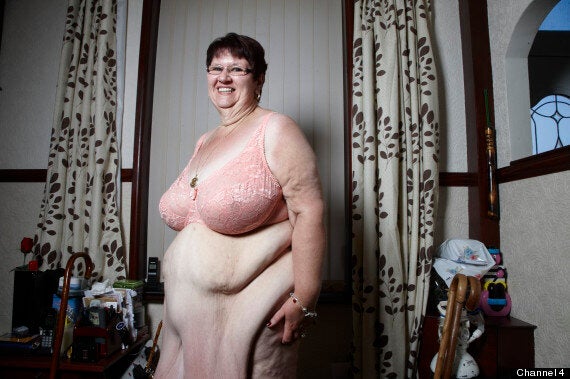 Pauline, star of My Baggy Body
The documentary, which airs on Channel 4 on Monday at 10pm, follows three individuals - Sarah, Gregg and Pauline - whose excess skin has left them feeling ashamed of their bodies.
Gregg who lost 12 stone in three years through dieting and exercise.
The 30-year-old school dinner chef says he was determined to lose the weight without surgery: "'If I'd got a gastric band, I wouldn't have learned anything. It feels like cheating. It took a lot of hard, hard graft [to slim down]."
"I was waking up to go swimming and do a mile in the pool, going to work and then going to the gym at night."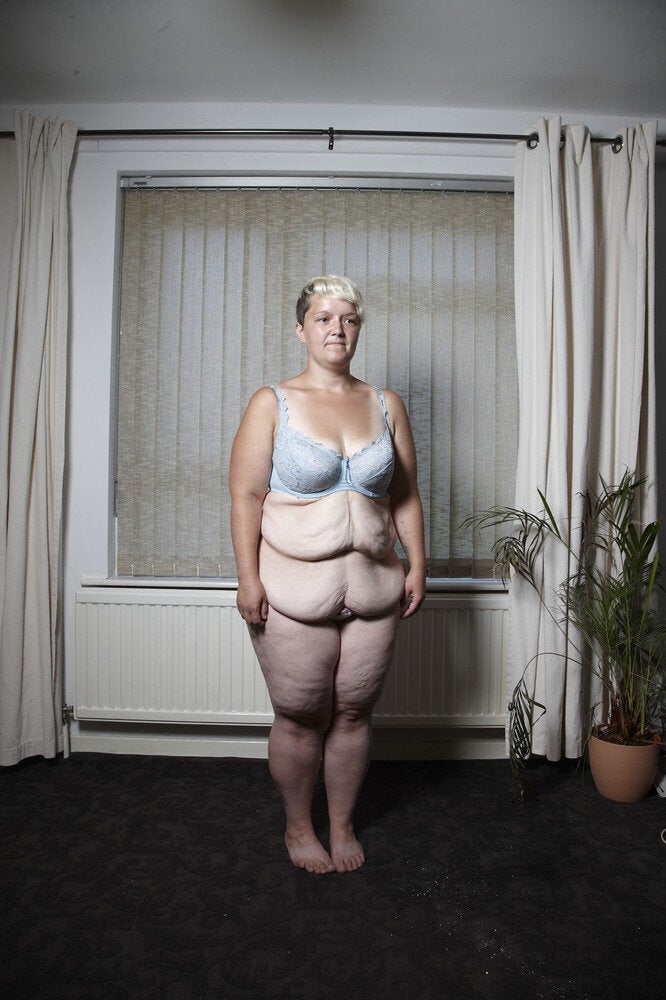 But Gregg says life after weight loss wasn't what he had expected, and he hasn't been able to move on because of his excess skin.
"In my head, it was get slim, get a girlfriend, settle down - all the things normal people have," he says.
Sarah opted to have gastric bypass surgery to help her lose weight. But since shedding the pounds, the 25-year-old is now reluctant to marry her fiance Ed, due to the excess skin on her body.
"I still feel fat and that's because I have tyres, that are not tyres of fat anymore, but tyres of skin," she says. "I've got a gorgeous family, I've got Ed, I've got my daughter Erin... The only thing that's not beautiful is me."
The 30-fold increase in weight-loss surgery in the last decade has left thousands of people with excess skin, but with the NHS restricting subsequent cosmetic surgery - only one in 10 requests are accepted - many people have been left in body limbo, not happy with the body they had, but hating the body they now have.
Both Gregg and Sarah have been denied NHS-funded surgery, but the pair have decided on different solutions: Sarah has opted for therapy to help her come to accept her extra skin, while Gregg has successfully raised the money - through sponsored fundraising and a second job - to have the surgery carried out privately.
"All my negative thoughts about my body are going," he explains. "I'm looking forward to going out and meeting people, ladies in particular!"
My Baggy Body airs on Channel 4 on Monday at 10pm