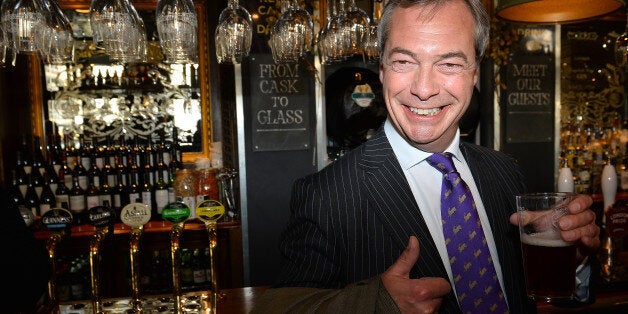 Nigel Farage has been branded a "Neanderthal" for claiming that women who take time off work to have children are "worth less" to employers than their male colleagues.
The Ukip leader said that women do as well "if not better" than men in the City of London if they are "prepared to sacrifice the family life and stick with their careers". He also claimed there was not "any discrimination against women at all" in the City of London and that women often chose to pause their careers for "biological reasons".
Labour MEP Mary Honeyball told HuffPostUK: "Ukip have consistently undermined the situation of women in the workplace. Their Neanderthal opinions are frighteningly out of step with contemporary Britain and belie their real motives for opposing the European project as an effort to turn the clock back to a period where Britain was more insular politically, more unfair socially, and had an economy which was less accessible to women."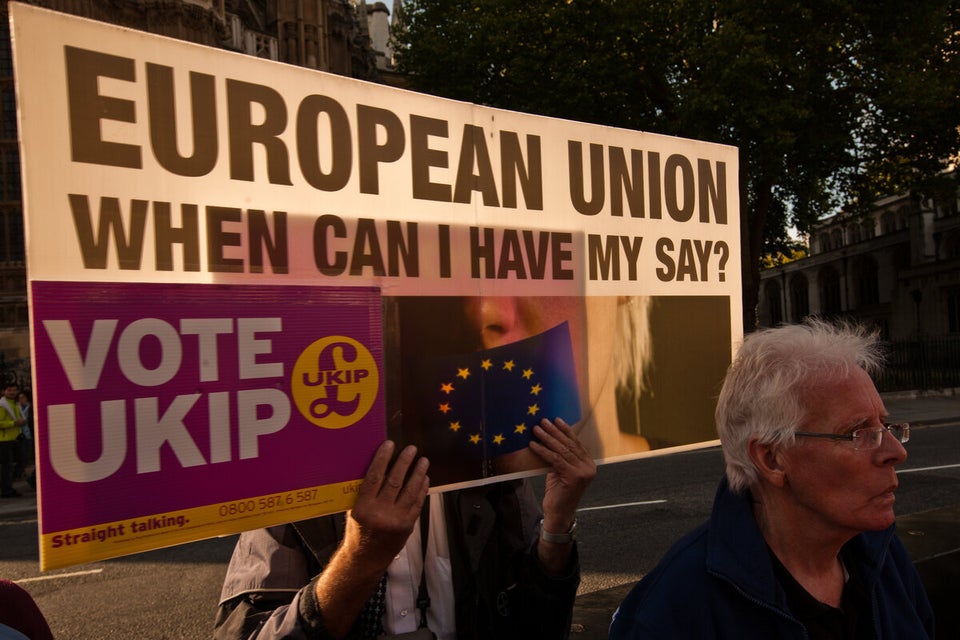 Ukip's Highs And Lows
Kate Grussing, managing director of executive search firm Sapphire Partners, said Farage's views were "like that of a dinosaur who hasn't paid attention to the data and met many senior businesswomen in the last decade."
Footage from ITV Meridian showed the South East MEP being pushed and shoved by a group of people waving placards outside the Walpole Bay Hotel in Cliftonville, Margate, Kent.
Following the incident, Farage told the regional news channel that he hoped it would not become a regular occurrence.
He said: "It happened in Edinburgh last year and it happened here.
"This was actually worse than Edinburgh, because in Edinburgh they came along to make a noise.
"Here they came to bar me from actually physically entering this hotel, and with the intent to physically hurt me, so that's not very nice; don't like it, but that's not going to stop me."