Liz Jones has become the fourth person to be evicted from the 'Celebrity Big Brother' house, with the crowd welcoming with warm cheers the journalist who thought "everyone hates me".
Liz may have been one of the quietest residents during her time in the maisonette, but she had plenty to say about her former housemates afterwards.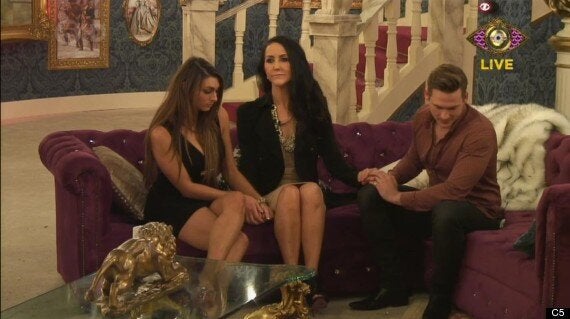 Liz Jones prepares to say goodbye, flanked by housemates Luisa and Lee
"I'm traumatised," she told Emma Willis. "They all eat so much. With them you can't get a word in edgeways. But they're all really nice people. There's a lot more depth to them than you would think from seeing them on TV."
She went on, "I felt very much an outsider. I think they started to warm to me a little bit over the last couple of days.
"They were wary at first, but they realised they could have entire conversations that went completely over my head, because I kept saying, 'Eh, what?'"
The only person she had any criticism for was Jim Davidson, following his squirmishes with Linda Nolan...
"They really wanted Jim to leave tonight instead of me. I don't think a man should call a woman names."
Housemates will nominate face to face on Thursday evening in the last nomination of the series.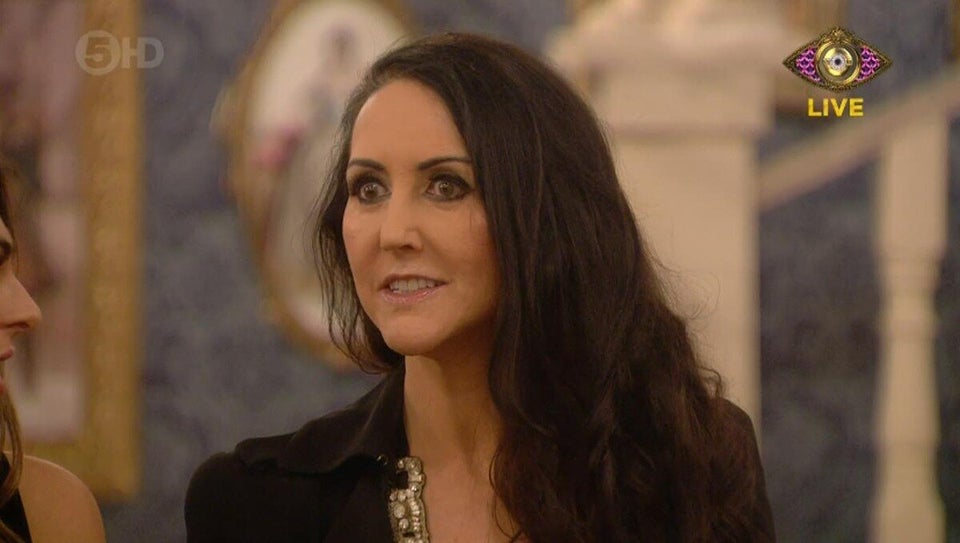 CBB: Liz Jones Leaves The House