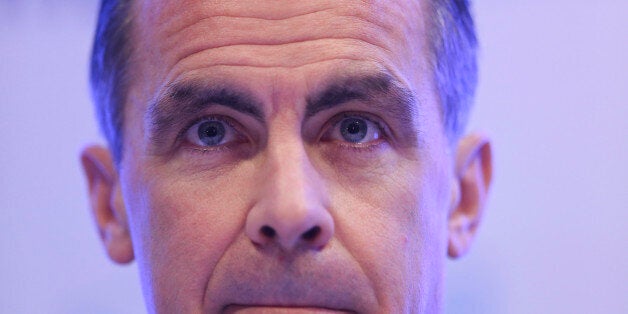 Mark Carney could be forced to "admit defeat" and change his flagship forward guidance policy in order to avoid having to raise interest rates too soon, analysts warn.
This follows the news that the unemployment rate has fallen to 7.1%, nearing the 7.0% threshold at which Bank of England officials would consider raising interest rates from their historic low of 0.5%, which would be bad news for mortgage holders.
Mike Van Dulken, head of research at Accendo Markets, told the Huffington Post UK that the Bank of England had been "victims of their own success".
"The recovery has been much quicker than expected. I imagine [Carney's forward guidance] has to be revised to some extent. We're just too close to the 7% threshold now.
"The only thing that they might be able to focus on is that the single month rate is still around 7.4% so it does imply thaat there is a bit of volatility around the number."
Bank policymakers said they expected the unemployment rate to fall to the 7% threshold "materially earlier than previously expected", as they initially expected it to hit the benchmark in early 2015.
Frances O'Grady, secretary general of the Trades Union Congress (TUC), said an early interest rate rise would hamper the UK's economic recovery.
"It's encouraging to see another big fall in unemployment, particularly amongst young people who until now haven't benefited from rising job levels," she said.
"But while headline unemployment is within a whisker of the Bank's forward guidance threshold, an early interest rate rise would clobber mortgage holders and businesses – jeopardising our economic recovery.
"Patchy levels of jobs growth in parts of the north and the continuing squeeze on living standards should make the Bank of England think twice before considering a rate raise."