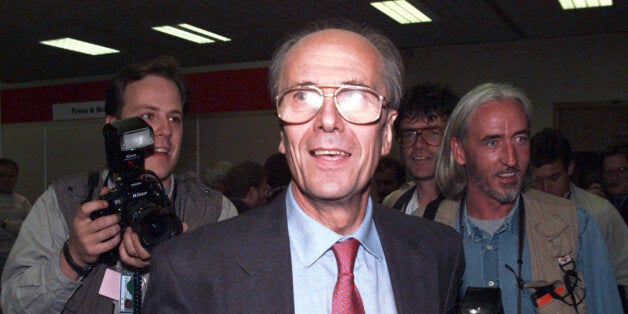 Norman Tebbit has joined the debate over the Lord Rennard sexual harassment allegations - saying he feels sorry for the under-fire peer.
The former cabinet minister said he himself had "touched the clothed leg of more than one woman", he wrote, adding: "How else when sitting on a bench in the chamber of the Lords to indicate quietly that one has something to say to a female colleague?"
Tebbit, who used to be the Tory Party chairman, dismissed the "stale old incidents", saying "if they were that bad should have been resolved years ago."
He also had advice for women complaining of similar behaviour.
"Surely, matters of this kind would be best dealt with by a high-heeled shoe firmly placed on the miscreant's foot, a knee in his groin, or a slap in his teeth," he added.
On his weekly LBC phone-in on Wednesday morning, Clegg admitted his handling of the situation had not been ideal.
But he said he had to demand that the former party chief executive says sorry - even if only for causing "inadvertent" distress to women.
Rennard continues to deny any wrongdoing and is considering legal action against his party to halt the process.