Photographer Rich Hardcastle has cast each of his subjects in the role of an artist, "using ambiguous visual narrative left to interpretation by the viewer".
Hence Ricky Gervais as a clown, David Gandy be-suited and Hayley Attwell in a kitchen,
As for the Ricky Gervais picture, the artist explains:
"This is the one that really started it all, and the most collaborative as it was a particular idea Ricky had wanted to do for some time. Inspired by the Pierrot Clowns, brought to life by Ricky indulging my silly ideas."
Rich Hardcastle's 'Dark Tales' debuts at Mead Carney Fine Art, 45 Dover Street, W1S 4FF, open to the public from 24 January - 22 February. More pictures below... how many do you recognise?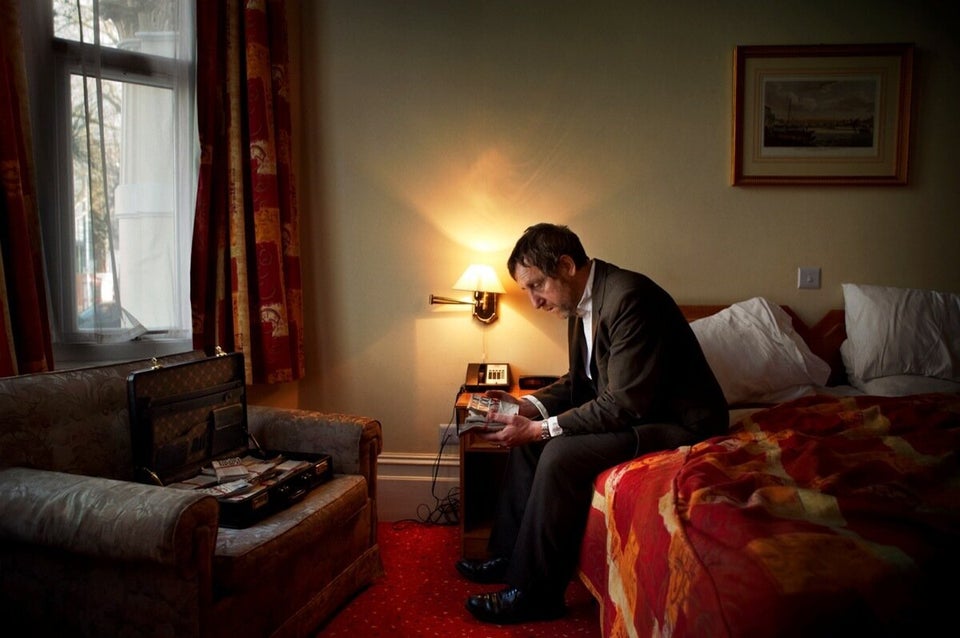 Rich Hardcastle's 'Dark Tales'
Related