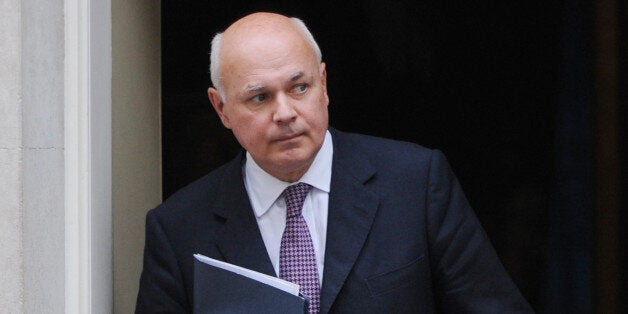 Treasury minister Nicky Morgan was right to warn her Tory colleagues not to to talk about who they "hate" all the time, Iain Duncan Smith has said
The work and pensions secretary said MPs should not engage in "finger wagging" at benefit claimants who were trapped in a system created by politicians.
In comments first reported by The Huffington Post UK, Morgan said said the Conservatives needed to have a more constructive message than simply "we're against this, we're anti-that, we don't like them, we don't want them here, we don't want them doing this".
Asked by BBC Radio 4's World at One programme on Thursday afternoon whether he agreed with his ministerial colleague, Duncan Smith said: "yes, absolutely".
"I'm in favour in talking about what we think will improve life, not always finger wagging," he said. "Our mission here should be about renewal. The last thing politicians and others should do is to be judgemental."
In a speech this morning, Duncan Smith said opponents of the government's welfare reforms are doing all they can to misrepresent them and that any changes are being driven by a desire to change people's lives for the better.
He said: "Our real success has been to reframe the argument - challenging a narrative beloved of the left, which focuses so exclusively on how much is being spent on welfare that it risks overlooking the real question ... that it is not about how much goes into the benefit system, but what difference it makes to people at the other end."
"The purpose for government is not grand but simple. It is that through our economic and welfare changes we will have helped people feel that bit more secure about their futures ... feel more hopeful about their children's lives ... and rekindle their pride in their communities, as their neighbours also begin to thrive."