An Indian woman has been gang raped in public by as many as 13 men on the orders of tribal elders as punishment for an "unauthorised" relationship, local police say.
The attack occurred in Birbhum district, west Bengal on Tuesday and the woman is in a critical condition in Suri Sadar Hospital.
A kangaroo court known as a "salishi sabha" decided upon the punishment last Sunday, the Times of India reports.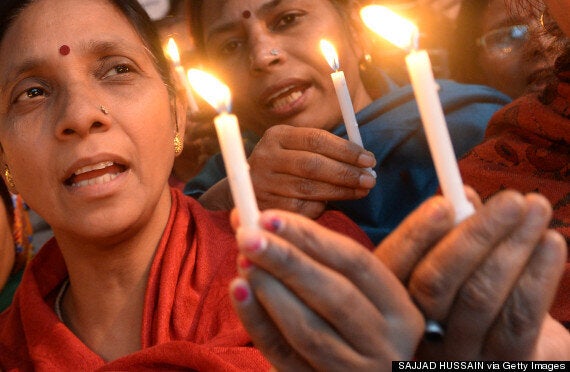 Demonstrators in Delhi commemorate the life of a student who was fatally gang raped in 2012
It adds the punishment was dealt after her family was unable to pay the Rs25,000 fine it issued.
All the 13 accused of taking part were taken into custody on Thursday, Reuters reports.
Women's rights were sent to the top of India's social agenda following the death of a 23-year-old gang rape victim in 2012.
Four men found guilty of her death were sentenced to death in September.