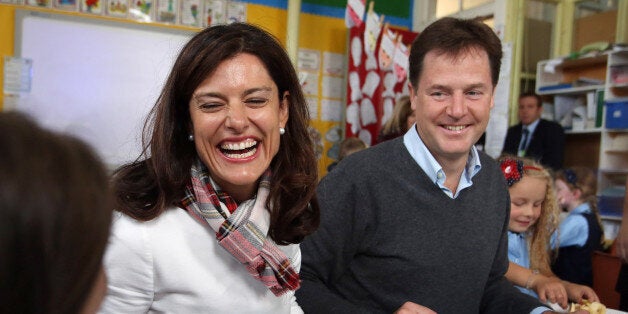 Public schools churn out "unimpressive" students who succeed because they are full of confidence, Miriam Gonzalez has said.
Nick Clegg's wife said success should not depend on someone's parents or which school they went to.
"I know far too many that come out of there without speaking a single foreign language."
Speaking at a National Inspiring Women campaign event to get women to go into schools to talk about their careers, she also said she wanted to help state school children to match the self-confidence exuded by their privately-educated rivals.
Together with Samantha Cameron, Gonzalez, who is a successful lawyer, took part in a "career speed dating" event with 100 girls to give them insights into different career options.
She told them: "Girls need to feel free to make their own choices.
"The main purpose of the Inspiring Women campaign is to reassure them that there are many female role models out there willing to help and that any option they take in life is valid if it is what they really want."