Stan Collymore's former girlfriend, Ulrika Jonsson, has branded the former footballer a "vile hypocrite" who threatened to "f*****g kill" her during their relationship.
Collymore deleted his Twitter account last night, having appeared on a number of television and radio stations demanding the social media site treats online abuse more seriously.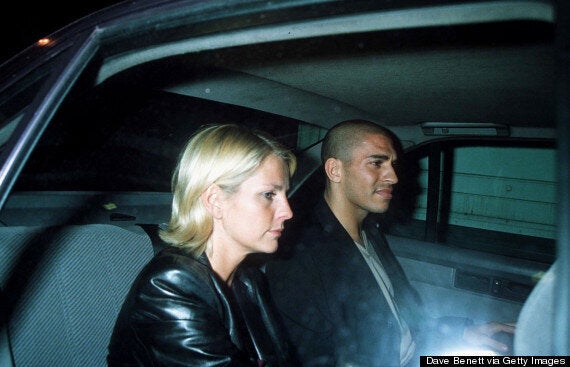 Johnson and Collymore together in 1998
"It must be horrendous to be vilified for your beliefs, your colour or your sexuality. In no way do I agree with trolling or abuse on Twitter.
"The people that do it are pathetic cowards. But Stan is too. He is actually one of the people he's criticising."
Collymore, who kicked and punched Jonsson during their relationship in the late 90s, added that Collymore's crusade should not be endorsed by the media.
"In a public place, Stan shoved my face to his and said at least twice he would 'f*****g kill' me.
"But now he's the poster boy against threats online. No one should give this man a platform to claim he is a victim. With his history of violence, it's beyond ironic."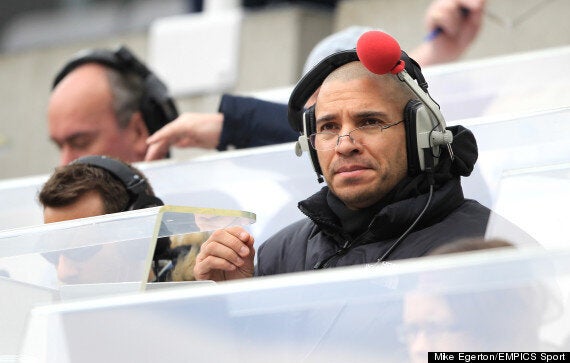 Collymore is a pundit for talkSPORT
In a statement published on the radio station's website, talkSPORT chief executive Scott Taunton said: "We are dismayed at the lack of response and perceived inaction by Twitter. Racist or abusive messages of this nature are illegal and unacceptable.
"We have more than three million Twitter followers across our accounts but we will not promote these until we are satisfied that Twitter is doing its utmost to prevent abuse of this nature. We have a duty of care to all our staff and presenters and until I am satisfied that Twitter is treating this seriously we will no longer promote Twitter accounts or use tweets on-air.
"It seems inconceivable that a hi-tech company with a market capitalisation of $30bn appears incapable of preventing racist and abusive tweets being broadcast across its platform."
Popular in the Community