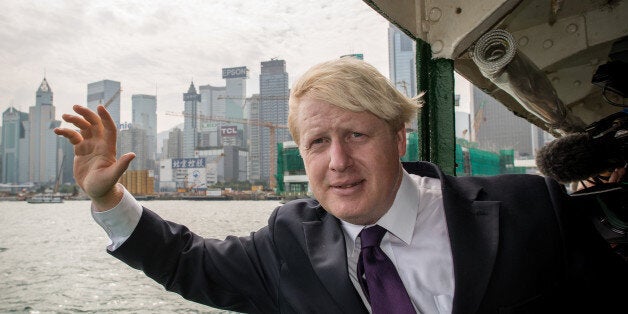 Boris Johnson has come under fire after City Hall revealed that his Mayoral trade visit to China cost £65,000, in response to a Freedom of Information Request from the Huffington Post UK.
City Hall charged the taxpayer £65,653.42 in total for the week-long trip, during which the London Mayor sought to tie up deals with Chinese politicians and businesspeople for investment in London.
Baroness Jenny Jones, Green member of the London Assembly, told HuffPostUK: "This is yet another trip for Boris and his boys club to make deals with the super-rich for the super-rich. The Mayor has encouraged Chinese businessmen to buy up homes and even a chunk of Crystal Palace Park, widening the power and wealth gap between the wealthiest and the vast majority of Londoners."
Over £50,000 was spent by City Hall on travel, with £1,456 on eight business class train tickets, £11,532 on accommodation, £2,645.92 on incidental expenses and £1043 on visas. The Mayor brought along nine City Hall officials, eight businesspeople and seven journalists for his trip.
The Mayor's £65,000 trip to China contrasted with his predecessor Ken Livingstone, who spent £189,581 taking a 77-strong delegation to the country in 2006. The businesspeople accompanying Mayor Johnson also paid for their own flights and accommodation.
According to City Hall's official register, Mayor Johnson also received a wide array of gifts from Chinese dignitaries including a "Chairman Mao Cupid figure" and room upgrades at the 5-star Island Shangri-La hotel in Hong Kong and 5-star Mandarin Oriental hotel in Shanghai.
Labour London Assembly member Murad Qureshi told HuffPostUK: "Trips to drum up investment in London are crucial and it's good to see the Mayor doing this after spending years criticising his predecessor for doing the same thing.
"However, in these tight economic times Boris should be getting maximum value for the taxpayer. Contrary to the image he tries to portray this is a Mayor who wastes phenomenal sums of public money. Tens of millions of Londoners' money has been wasted on the Cable Car, bike hire and failed tube upgrade contract. It's time he took his responsibilities more seriously."
Here's what Boris got up to on his trip to China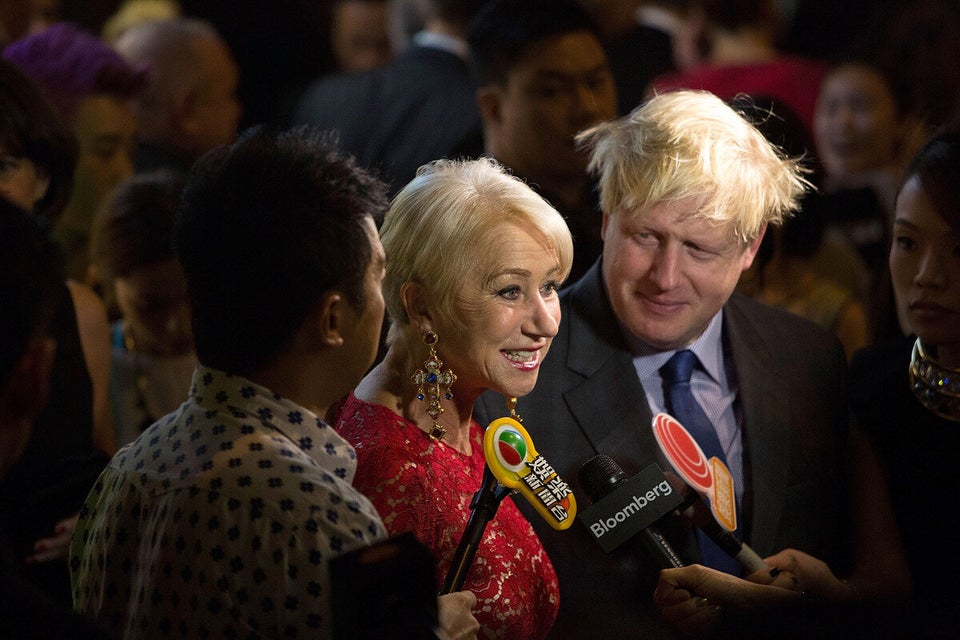 Boris Johnson In China
Dia Chakravarty, political director of the TaxPayers' Alliance said: "£65,000 is a considerable amount to spend on a taxpayer-funded trip abroad and it's vital that costs are kept under. Questions have to be asked over whether so many people were really required for the jaunt given many taxpayers can't even afford a trip abroad for themselves."
A spokesperson for the Mayor of London said: "The costs of the Mayor's trip to China have already been reimbursed many times over in terms of deals announced by businesses he met and lobbied on the visit that will provide hundreds of millions of pounds of investment in London.
"Those deals are part of a huge wave of Chinese investment and confidence in the capital. The objective of the Mayor's visit was to position London as the city of choice for Chinese business, tourists, entrepreneurs and students with a view to attracting the jobs and growth to London that are already in evidence in the deals announced since the Mayor returned and that we believe will be added to in the months ahead."
"As China moves on to its next stage of development there's massive potential for London businesses to export their expertise and to set up shop in this economic powerhouse. We are a city that is open for business and with 33 opportunity areas dotted around the capital there is enormous scope for Chinese investors to get involved, helping to create jobs and growth in the process."
Related