Eric Boullier is expected to be named as the new team principal at McLaren after resigning from the same role at Lotus.
Lotus confirmed on Friday owner Gerard Lopez would now be taking on the position of team boss and co-chairman as the Enstone-based outfit were hit with another key departure.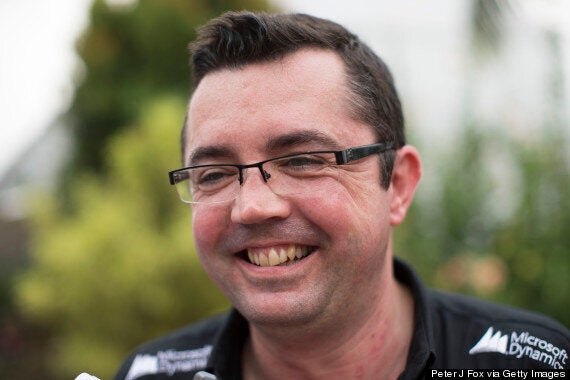 Eric Boullier led a successful team at Lotus in spite of difficult finances
Ron Dennis last week staged an internal coup at McLaren by returning to his former position as the team's group chief executive officer, ousting Whitmarsh.
Dennis, however, has previously stated no announcements regarding appointments would be made until February, and there was no mention of the Frenchman during the car launch.
A Lotus statement barely acknowledged Boullier, initially stating Lopez - whose company Genii Capital owns the team - will take on the position of team principal, as well as co-chairman alongside minor shareholder Andy Ruhan.
The statement added: "The team will announce the arrival of new commercial partners and sponsors when it unveils its 2014 car, the E22, at the beginning of the first Bahrain pre-season test in February.
"The team will also confirm its organisational structure for 2014 ahead of this test.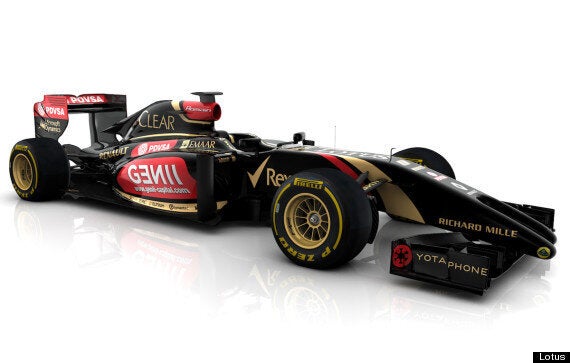 The Lotus E22 was revealed soon after McLaren unveiled its new car on Friday
"The team management, car and partner portfolio will illustrate the team's will and desire to continue its quest to become one of the strongest teams in Formula One in every sense."
Speaking about his role and Lotus' future, Lopez said: "Lotus F1 Team has never stood still and we head into what promises to be an exciting 2014 season with an innovative new car, new partners and a new management structure at Enstone.
"Great things have been achieved over the past years and we need to continue this momentum."
Finally remarking on Boullier, Lopez added: "We thank Eric for all his hard work over the past four years and we are confident we can continue to fight as one of the top teams in Formula One over the seasons ahead."
Almost in an attempt to steal McLaren's thunder, at the same time as they became the first to fully reveal their new car online, Lotus tweeted a computer-generated image of their challenger, the E22.
Given the regulation changes this year, with the front wings required to be lower to the ground, Lotus revealed a nose far different in design to that of McLaren's MP4-29.
The McLaren nose is a single protrusion, already dubbed 'anteater' by some, whilst that of Lotus is two-pronged.
Popular in the Community