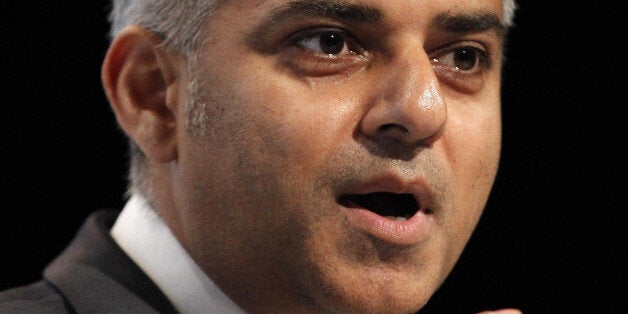 The Labour Party has said it would consider forcing young people to vote, amid fears of dwindling turnout at general elections.
In a speech in central London on Friday morning, shadow justice secretary Sadiq Khan confirmed a Labour government would push to lower the voting age to 16 by 2016, in time for the next London mayoral race, if it were to win the next election.
Khan, whose remarks were trailed in The Guardian yesterday, said ensuring the public get into the habit of voting was a key part of the solution to tackling political apathy.
"If we are to raise the numbers of those who participate in elections. We need to get people hooked on voting at an early age because the evidence shows if you vote when you first become eligible you're more likely to keep on voting for the rest of your life. Don't vote when you're young and you're more likely to never vote," he said.
But Khan, who is widely considered to be mulling a run for mayor once Boris Johnson's term is up, went one step further today and said Labour could adopt the IPPR think-tank's suggestion of introducing first time compulsory voting.
The rule would mean young people would be forced to go to the ballot box in the first election that they are legally allowed to participate in.
"We may need to consider that further down the road," Khan said. "The reason I'm not scared by the recommendation of the IPPR is because actually, if you look at the evidence, compulsory voting isn't compulsory voting it's compulsory attendance."
"What we need to encourage young people to realise is that if they don't turn up and participate, they mustn't assume no one else will."
Sarah Birch, of the IPPR, has argued compulsory first time voting would boost the collective voice of young people and force politicians to listen to they concerns.
"We already compel young people to attend school. Later, we will compel them to do jury service. With the addition of a 'none of the above' box on their ballot, it is by no means an infringement on their liberty to require them to vote in their first election as eligible citizens," she said.
However Katie Ghose, the chief executive of the Electoral Reform Society, said she would "completely reject the idea of compulsory first time voting".
"Remember disaffection is actually worse among the middle aged and older people because they have had time to get really fed up," she said. "Young people are open minded, there's not a done deal there."
Ghose said there was "something strange" about saying equality is a principle of democracy while at the same time targeting a particualr group for different treatment. "There is a danger of mixed messages, you might actually get a campaign about 'why are we being treated like this'," she said.