The Blue singer was forced to leave the house in a surprise eviction, which saw all the housemates having to sit frozen as host Emma Willis appeared through the grandfather clock in the living room, and took Lee Ryan away with her.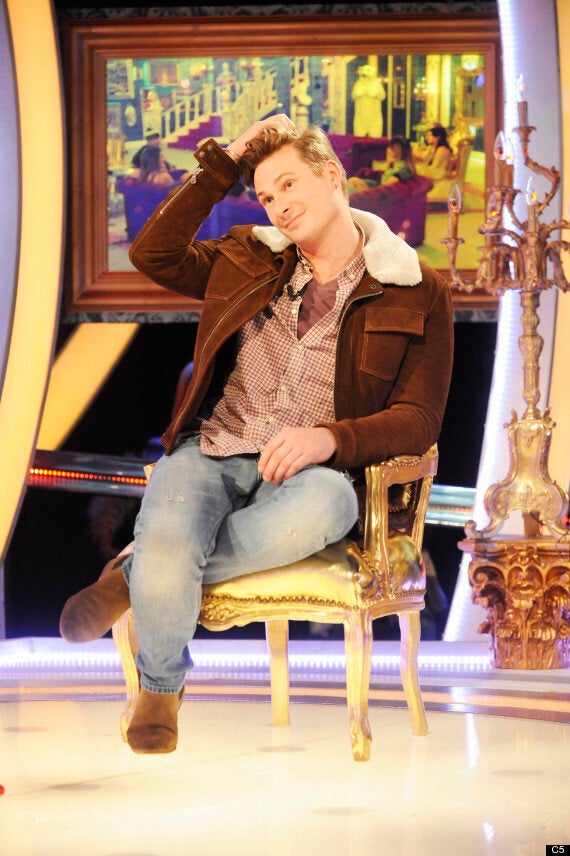 Lee Ryan was happy to be the latest housemate to be evicted
Lee revealed he was delighted to be leaving the house only a few days before the final, as "it was doing my head in", he told Emma in his interview afterwards.
Earlier, viewers had seen Lee, who has been flirting non-stop with Casey Batchelor for the past week, sit in shock as his other lady Jasmine Waltz re-enter the house, full of harsh words for both him and Casey. Later, he sat in the diary room and gave an empassioned plea to Jasmine to believe in him and his enduring feelings for her.
Host Emma Willis gave him a hard time during his eviction interview, asking him why he hadn't heeded all the other housemates' advice and put some distance between himself and Casey, when it was obvious the glamour model had feelings for him.
"I can't be responsible for Casey's feelings," he said. "I'm a single man. I'm just here to have fun. When I tried to tell Casey that, she said, 'You're embarrassing me.' And I didn't know what to do.
"She's very full on. Even Casey said, by her own admission, when you're in the house, it's nice to have someone to cuddle. She feels exactly the same way as me."
But what about Jasmine, Lee? He admitted he'd switched her off in his brain since her eviction from the house last week.
"I suppressed all my feelings for Jasmine. A day is a week in there. It's a hard environment. When I saw Jasmine again, it killed me. I hated it.
"She's not my girlfriend. But she gives me butterflies."
The singer is obviously happy to be out of the house.
"I can go and see my kids now, as long as my ex lets me," he told the TV audience.
"I can go and see my family, I can go and see Blue."
And then there were six. Jim Davidson is now the firm favourite to win the title on Wednesday night, when he'll be up against Ollie Locke, Casey Batchelor, Luisa Zissman, Dappy and Sam Faiers.
Who do you think should win this year's title? Let us know below...