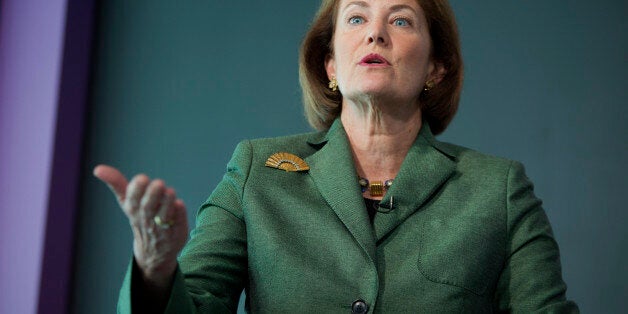 Mills, who served under Obama as head of the Small Business Administration federal agency, told HuffPostUK that the UK lacked an "organising strategy around small business and entrepreneurship at the highest levels and at the cabinet table."
"There's over 800 schemes here... and there's a feeling that if small business were present and more integrated into all these programmes then there'd be attention to filling some of the gaps like access to capital and those things would benefit the economic growth agenda that the government and the opposition all have."
Mills, who as administrator of the SBA was a member of Obama's cabinet, said that small business needed a "seat at the table" in Britain's cabinet. The SBA dealt with public sector finance, entrepreneurial development, disaster relief and access to finance.
Mills spoke to HuffPostUK after appearing at the FSB conference, during which Labour's shadow business secretary Chuka Umunna announced that a Labour government would create a new small business agency, modelled on America's SBA, if they won the next election.
He said: "We need government to be a better servant, and customer, of small businesses and to make sure that entrepreneurs' voices are heard at the top table.
"I think a UK small business administration is necessary to realise this ambition and I'm pleased to announce today that we will set one up if elected in 2015."
"A UK small business administration would create a step-change in opportunities for small businesses in government procurement, and improve the quality of support available, operating alongside a proper British Investment Bank and a network of regional banks to ensure that start-ups and established firms can access the finance they need."
In response to Umunna's announcement, business minister Matthew Hancock said: "The Government is already taking action with its new business bank, which brings all small business support under roof.
"And, as part of our long-term economic plan to secure Britain's future, we are also helping businesses create more jobs by cutting every firm's employer national insurance bill by up to £2,000. More jobs means more people who work hard having the security of a regular pay packet. This whole Government is, in effect, a small business administration - supporting small firms and the people who work for them."