It's not often someone's hair catching fire makes news headlines around the world.
But, not everyone is a global megastar, at the height of his performing and money-making powers.
So that's exactly what happened, 30 years ago today, on 27 January 1984, when Michael Jackson was filming a Pepsi Cola commercial, alongside other members of his famous family.
The stars and crew were hard at work, filming a quasi-concert performance inside Los Angeles' Shrine Auditorium.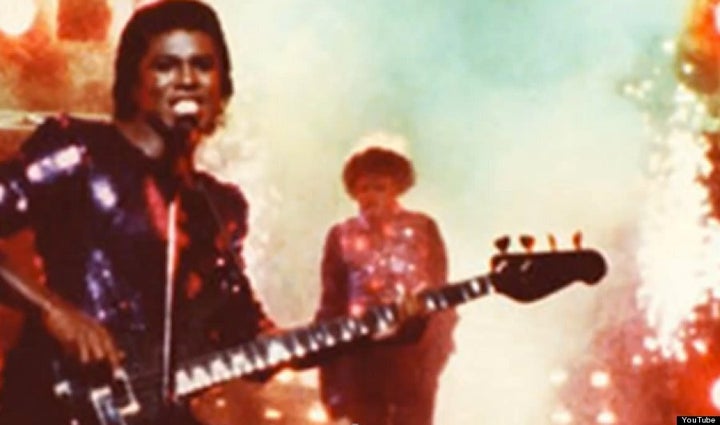 One still captures Jackson, with his hair alight, on stage behind his brother
Jackson was busy performing the moves that had made him the biggest star in the world, when a planned pyrotechnic explosion went off too early and accidentally set his hair on fire. Cameras continued to roll for a while, and Jackson continued to perform until, overcome by pain, he curled up and bystanders rushed to help. It turned out the singer had suffered third-degree burns to his scalp.
In the short term, Pepsi made a $1.5million compensation payment, which Jackson donated to a Californian medical centre, who later named a burns treatment wing in his honour.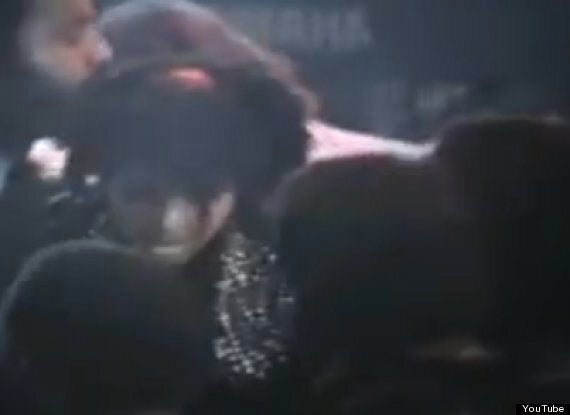 Footage taken at the time reveals the harsh nature of the burn, with Jackson's scalp still glowing
In the long term, it was this fateful day that was later cited as the turning point in Jackson's rollercoaster life.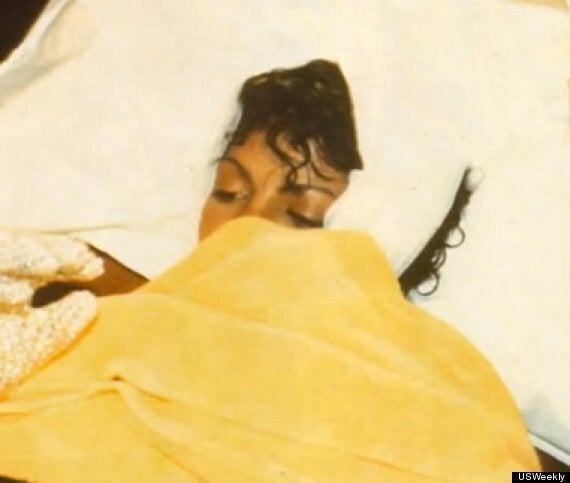 Michael Jackson photographed on his way to hospital following the accident
From that time, it was a relentless decline to his dependence on a catalogue of medicines, both prescribed drugs and other potions, that ultimately led to his death in July 2009. The Los Angeles Coroner's Office declared the cause of death was acute propofol intoxication with benzodiazepine effect.
And, in a final twist of fate for one of the world's most image-conscious entertainers, when his autopsy was made public afterwards, it emerged that Jackson wore a wig, because his hair had never properly grown back after it was burned. It seemed neither Michael Jackson nor his scalp ever really recovered from the disastrous day in 1984.