Get your hats and gloves out folks it's about to get cold.
Snow and freezing temperatures are set to hit most of Britain by Wednesday - but not before more rain could add to recent flooding.
Parts of the country are still under water and the Environment Agency said that communities across southern England should again prepare for possible flooding as the Met Office forecasts further heavy rain for tomorrow through to Tuesday.
Story continues after slideshow...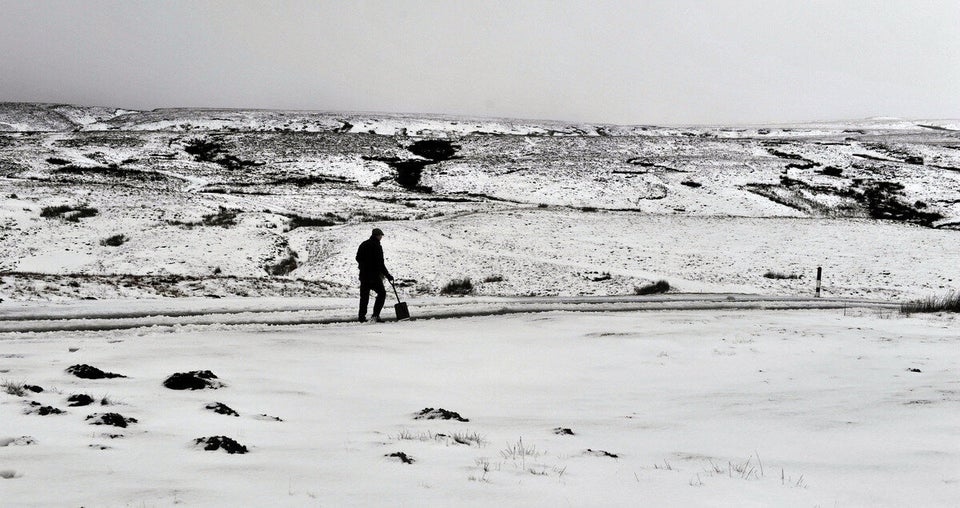 Winter Weather
A spokeswoman said: "With the ground already saturated, rivers and groundwater levels remain very responsive to rainfall, particularly on the Somerset Levels."
Rains from Scandinavia will bring in the reduction in temperatures.
Charles Powell, forecaster at the Met Office, said: "Colder winds will be pushing their way through from the east from Scandinavia on Wednesday.
"This will bring rain and a bit of snow along the eastern coast, possibly as far south as East Anglia."
Temperatures could hit -2C in the night on Wednesday and Thursday nights.
The rain is expected to return on Friday bringing a high chance of widespread ice.
The Met Office has issued an amber warning of severe weather for the south west and the Environment Agency has issued more than 100 flood alerts and 10 more serious flood warnings in the region, which mean flooding is expected and immediate action is required.
Somerset County Council has declared a "major incident" for all areas affected by flooding in the county.