A woman claims she and her three children were possessed by demons in an astonishing case which saw the involvement of police, children's services and even a Catholic priest.
Latoya Ammons moved into a nondescript family home in Gary, Indiana, along with her three children and her mother Rosa Campbell in 2011.
Ammons says the family's ordeal began when swarms of flies started appearing in the porch and quickly escalated from mysterious thumps coming from the basement and muddy footprints appearing on the carpet, to incidents of levitation and violent behaviour.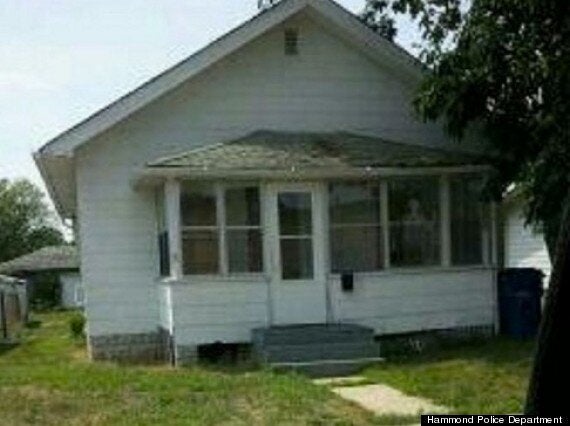 In this police photograph of the Ammons family home, a white figure appears in the right hand window, though officials say the home was unoccupied at the time the picture was taken
The most hair-raising incidents include a description of Ammons's nine-year-old son walking "backward up a wall to the ceiling", which was witnessed and recorded by members of the Indiana Department of Child Services, who were investigating allegations of abuse or neglect.
When the child was asked to repeat the action in front of an attending doctor, he said he was unable to.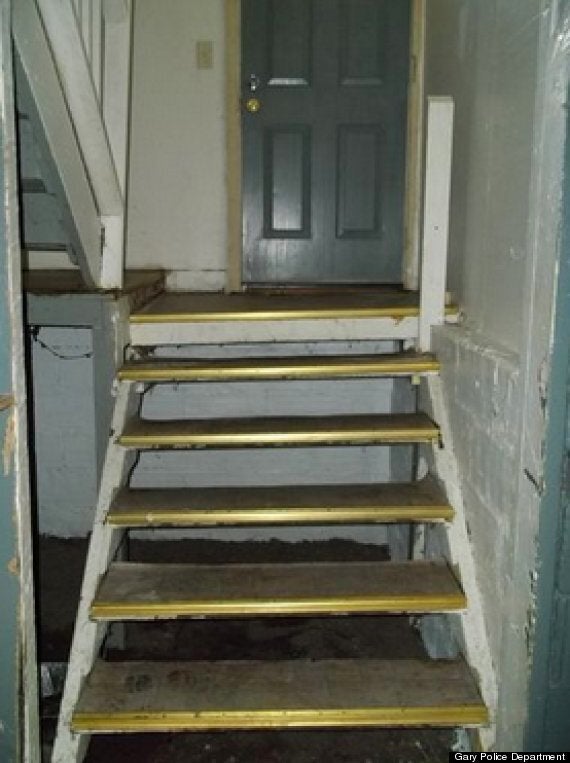 The basement of the home, which the family say loud noises emanated from during the night
In desperation Ammons consulted a local clairvoyant who told her the home was "besieged by more than 200 demons" and advised her to build shrines and anoint her children's foreheads with olive oil crosses.
Gary Police Captain Charles Austin told the paper he was sceptical of the claims at first, but later conceded, "I am a believer" and refused to be present in the house after dark.
Indeed among images taken by police, one shows a ghostly figure to the right of the house, though officers say it was uninhabited at the time.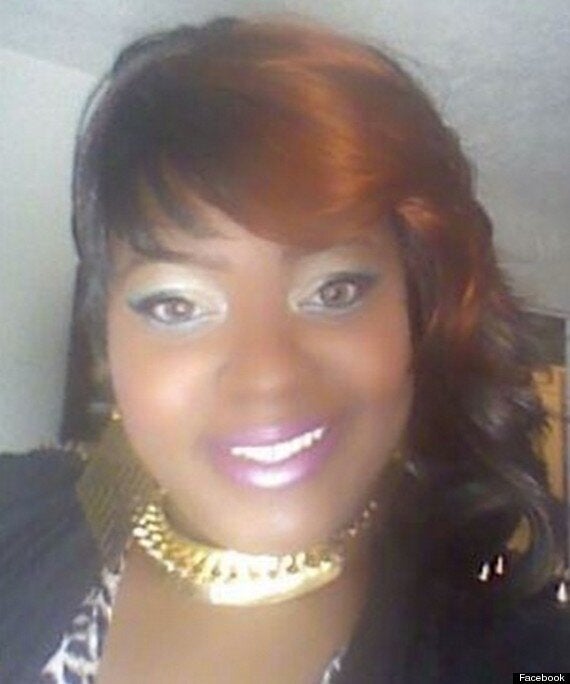 Latoya Ammons and three children insist they were possessed by demons
Though a psychological evaluation at a local hospital on behalf of child services declared Ammons to be of sound mind, her children were taken into care for their own safety for six months.
They were returned to her in November 2012 and the case was closed in February 2013. The family has since moved away and has reported no further disturbances.
Clinical psychologists who examined Ammons's children suggested one had become "induced into a delusional system perpetuated by his mother", while another said one of Ammons's sons "tended to act possessed when he was challenged, redirected or asked questions he did not want to answer."
Another recommended Ammons be assessed to "determine whether her religiosity may be masking underlying delusional ideations or perceptual disturbances."
Of her experiences, Ammons told the paper she believes God helped her through the ordeal, adding: "When you hear something like this, don't assume it's not real because I've lived it. I know it's real."
While Ammons's story has all the viable ingredients for a horror film, the matter of demonic possession is one taken seriously – at least by the Catholic Church.
Father Gabriele Amorth, who claims to have carried out 160,000 exorcisms himself, says he was prompted to make the request after witnessing what he insists was the Pope carrying one out in St Peter's Square in May.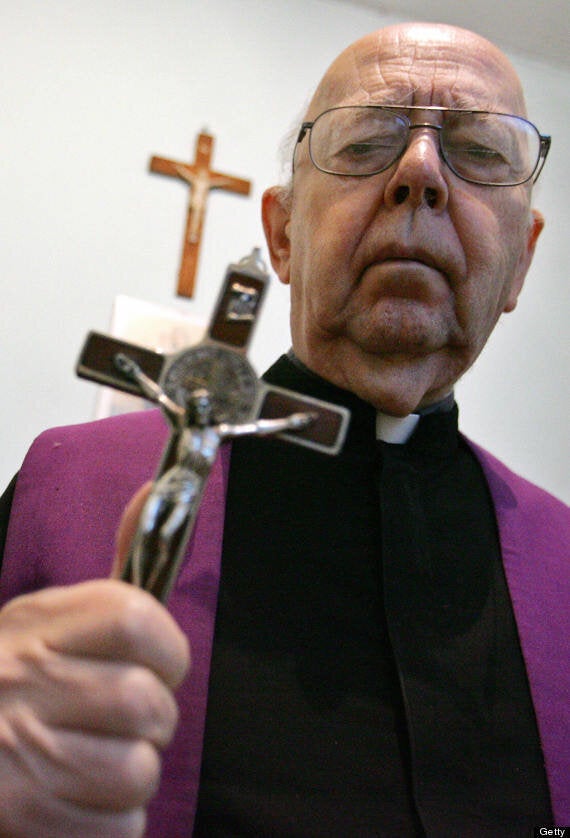 Father Gabriele Amorth claims to have performed 160,000 exorcisms himself
The boy, who was accompanied by a priest, appeared to convulse, with his mouth dropping wide open before exhaling deeply. (Scroll down for video.)
The Vatican played down reports Francis had applied the religious practice of evicting demons, with a spokesman claiming the Pope "didn't intend to perform any exorcism."
He said: "The Pope's exorcism is a splendid sign because one of the main causes of today's atheism is that people don't believe in the Devil any more. But Jesus said: 'Who is not with me is with Satan.' If you don't believe in Satan, Satan has got you in his pocket.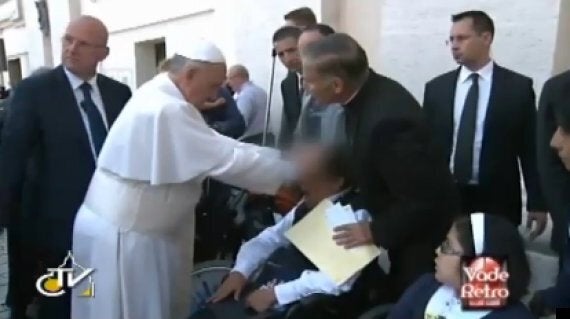 Pope Francis was filmed reportedly performing an exorcism after a Pentecost Mass last year
"The priest told Francis: 'Look, this is a young man who is possessed by the Devil.'
"And the Pope blessed him and prayed over him, it was a real and proper exorcism. The Pope prayed that the Lord liberate this man. It was a prayer of liberation."
The 88-year-old, who is the head of the International Association of Exorcists, told Italy's La Repubblica newspaper: "The Pope is also the Bishop of Rome, and like any bishop he is also an exorcist.
"It was a real exorcism. If the Vatican has denied this, it shows that they understand nothing.
"We live in an age in which God has been forgotten. And wherever God is not present, the Devil reigns."
Last year the Catholic diocese of Milan created a special exorcism hotline to cope with demand for the service.
Monsignor Angelo Mascheroni, the diocese's chief exorcist since 1995, told IncrociNews: "We get many requests for names, addresses and phone numbers; that's why we've set up a switchboard in the curia from Monday to Friday from 2.30pm to 5pm."
Exorcism is (1) the act of driving out, or warding off, demons, or evil spirits, from persons, places, or things, which are believed to be possessed or infested by them, or are liable to become victims or instruments of their malice; (2) the means employed for this purpose, especially the solemn and authoritative adjuration of the demon, in the name of God, or any of the higher power in which he is subject.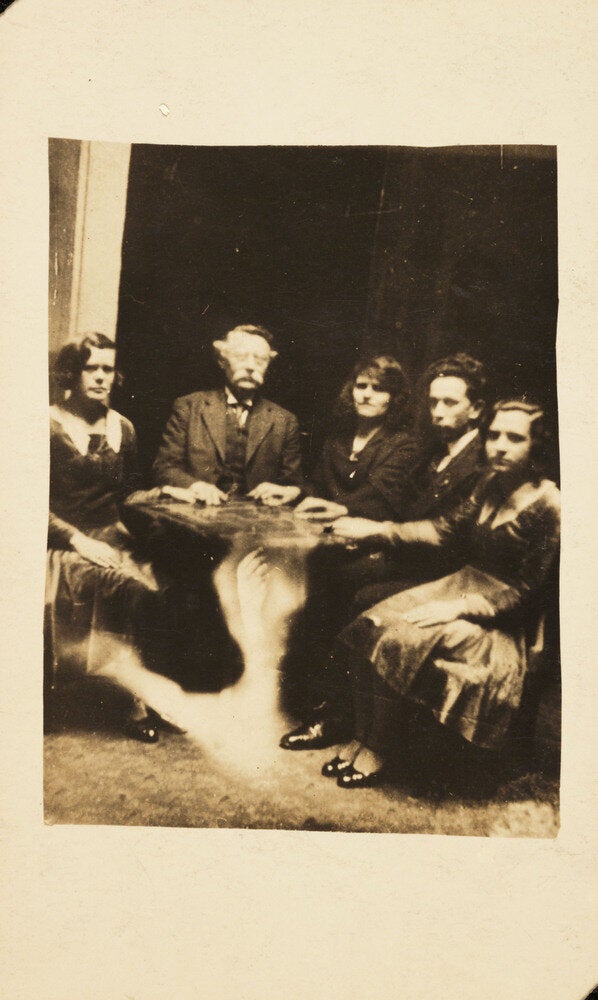 Vintage Pictures Of 'Ghosts'