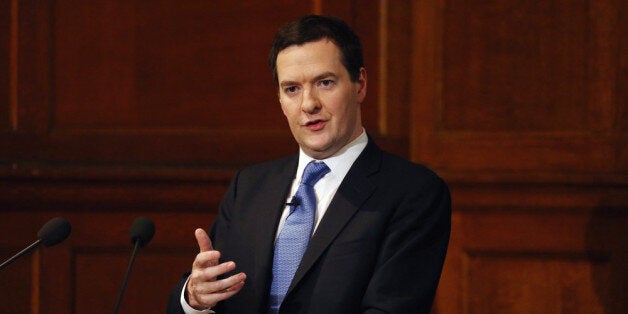 George Osborne has refused to rule out a further tax cut for the rich, after Labour said it would increase the tax paid on earnings over £150,000.
In combative exchanges in the Commons on Tuesday, Balls demanded Osborne use the opportunity to rule out a promise to lower the rate from 45p to 40p after 2015.
"He's delivered one massive tax cut for the richest 1% earning over £150,00 when everybody else is worse off," Balls said. "Why won't he stand up at this Despatch Box now and rule out another top rate tax cut form the Conservatives in the next parliament, come on George , stand up and rule it out."
However the chancellor, who had earlier told MPs he was a "a low tax Conservative", avoided the question. Instead he attacked Balls' tax announcement as the most "disastrous policy launch in the history of the modern Labour Party".
"On the day that we learn our economy continues to grow, isn't it clear the anti-business Labour Party is now the biggest risk to the economic recovery," he said.
Boris Johnson urged the government to consider cutting the top rate of tax to 40p. Yesterday David Cameron also refused to be drawn on the issue. Questioned about the proposal, the prime minister said only that tax rates were a matter for Osborne.
Ed Miliband has insisted restoring the 50p top rate of income tax is "utterly fair" when the rest of the country is facing a squeeze on living standards.
"It will help get the deficit down and reflects the principle of the British people: that those who have the broadest shoulders should bear the greatest burden," he said.