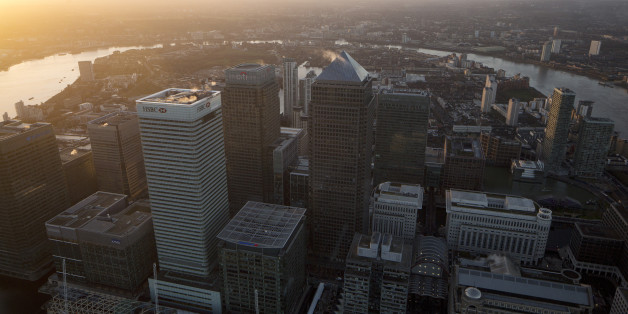 Bloomberg via Getty Images
A man has died after falling from the European headquarters of JP Morgan bank in London's Canary Wharf, Scotland Yard said.
The man, believed to be 39, was pronounced dead at the scene at 25 Bank Street just after 8am, the Metropolitan Police said.
A force spokesman said he was found on the ninth floor. "We believe we know the identity of the deceased but we await formal identification", he added.
The building in London's financial district has been the headquarters of the bank's Europe, Middle East and Africa (EMEA) operation since July 2012, according to the company's website.
Canary wharf workers tweeted about what they could see at the scene following the incident.
@joshiherrmann it's not a nice view from level 12 of my building. The body is on the rooftop of level 9. So sad.

— Emily Brimson (@Hoochimamma) January 28, 2014
Sad. Someone jumped/fell at #JPMorgan #CanaryWharf @8am. A sorry view from my desk opposite. Still nobody approaching the body, very odd.

— Andrew Lawrence (@YellowAL) January 28, 2014
A London Ambulance Service spokesman said: "We were called at 8.04am to Bank Street to reports of a person fallen from a height.
"We sent one ambulance crew, a duty officer, our hazardous area response team and London Air Ambulance to the scene. Sadly a man in his 30s was pronounced dead at the scene."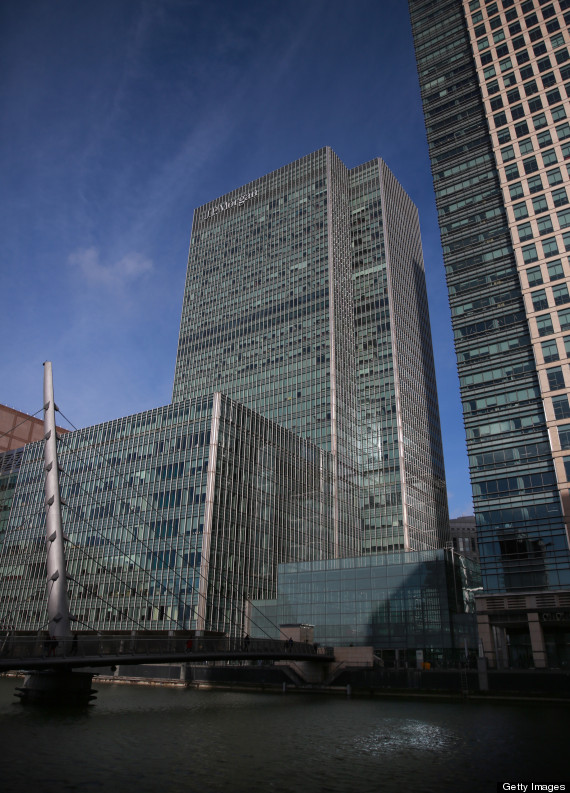 The man's body was found on the 9th floor of a building next to JP Morgan, as shown in the above picture