Concern is growing for the safety of a 20-year-old university student who was last seen in a club on a night out with her friends.
York St John University student Megan Roberts was last seen in the city in the early hours of Thursday morning but friends and family only realised yesterday hat she was missing.
Police have described her disappearance as "very out of character".
Miss Roberts was reported missing by her mother yesterday morning after a friend raised concerns, North Yorkshire Police said.
20-year-old Megan was last seen in a nightclub last Thursday
A force spokeswoman said she was last seen at around 2am on Thursday in the Popworld bar in George Hudson Street, having gone out with friends on Wednesday evening.
Among those who have expressed their concern is Peter Lawrence - the father of Claudia Lawrence, the university chef who went missing in York in 2009.
Mr Lawrence's spokesman, Martin Dales, said: "I know Peter's thoughts and prayers are very much with the family and friends of Megan Roberts.
"The 100-plus hours between when she was last seen early last Thursday morning and the reporting today makes it very difficult for those looking for her, whether police, family or friends as the first few hours of being missing are critical.
"We hope that she, and any member of the public with information, will make contact if she can - 116 000 is the freephone number of Missing People who will confidentially pass on messages - and that she will return safely to her family and friends as soon as she can."
No trace of Miss Lawrence has ever been found and detectives believe she has been murdered.
A North Yorkshire Police spokesman said: "Nobody has heard from Megan since (Thursday morning), which is very out of character and officers are very concerned for her safety.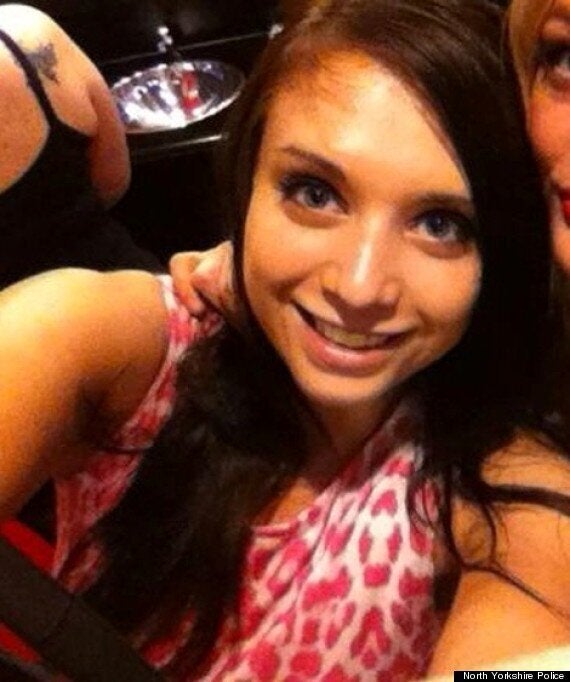 Megan is a student at York St John University
"Police are appealing for anyone who has seen Megan since the early hours of Thursday morning, or knows where she is now, to contact them urgently.
"They are also appealing to Megan herself to contact her friends, family or the police to let them know she is safe."
Miss Roberts is described as around 5ft 6in and of medium build with long dark brown hair. When last seen she was wearing a cream knee-length dress which had large brown and orange flowers on it and black plimsolls-type shoes.