EA SPORTS have released the top ten Premier League goal scorers in EA SPORTS FIFA 14, and Sturridge has come out on top with a whopping 14.2 million goals to his name so far.
Sturridge said: "I just heard that I'm the top scoring player in the Premier League on FIFA 14! I do love a bit of FIFA 14 with my mates and I'm sure I've scored a few of those goals myself. I just hope people are doing my celebration after they score as me too!"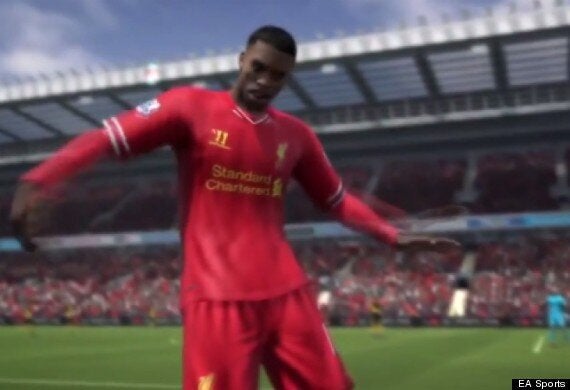 Unacceptable: Sturridge sullies his goals with this celebration
Just don't mimic his celebration.
Sturridge comes out ahead of Chelsea's Samuel Eto'o, who hit a hat-trick against Manchester United recently and has scored 12.2 million goals in FIFA 14. Aston Villa's Christian Benteke has 11.8 million goals to his name in FIFA.